Rotalla all-season range to make Italian debut at Autopromotec 2019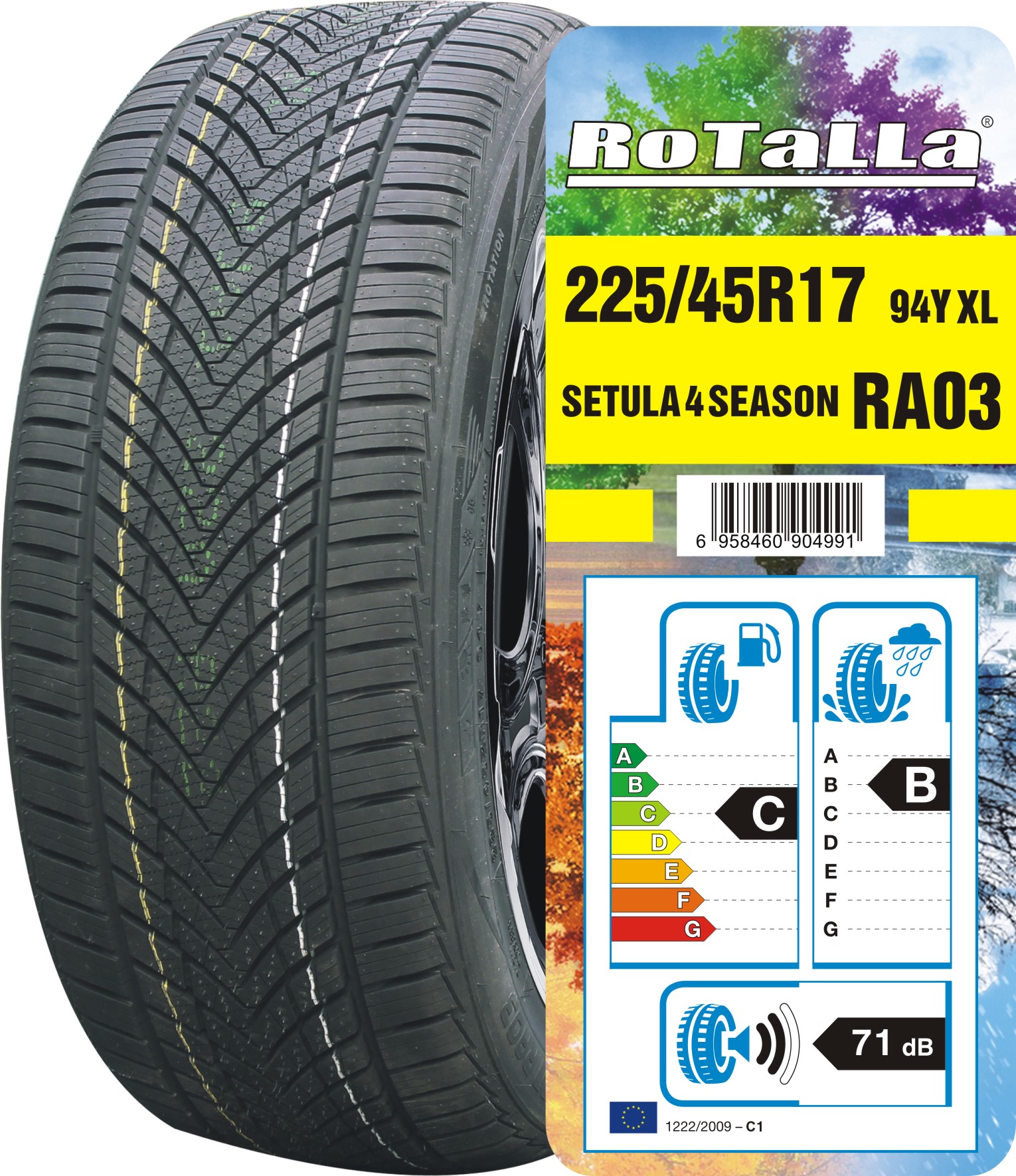 Enjoy Tyre has announced plans to promote its new all-season tyre range at Autopromotec 2019. The range was initially launched on an international basis at the end of 2018.
Sales director Nick Zhou commented: "Our Rotalla all-season tyre range presents two distinctive pattern designs with one for the high performance and ultra-high performance sector – the Setula 4-Season RAO3 and the other for the van/light commercial sector – the Setula 4-Season RA05…Both patterns have achieved labelling by CB71)) and CB72)), Rotalla all season tyres cover 160 plus SKUs".
Initially launched in October 2018, the Rotalla all-season range was initially released with 92 size options. A further 34 sizes are due to be introduced in May.