BH Sens introducing universal truck TPMS in Bologna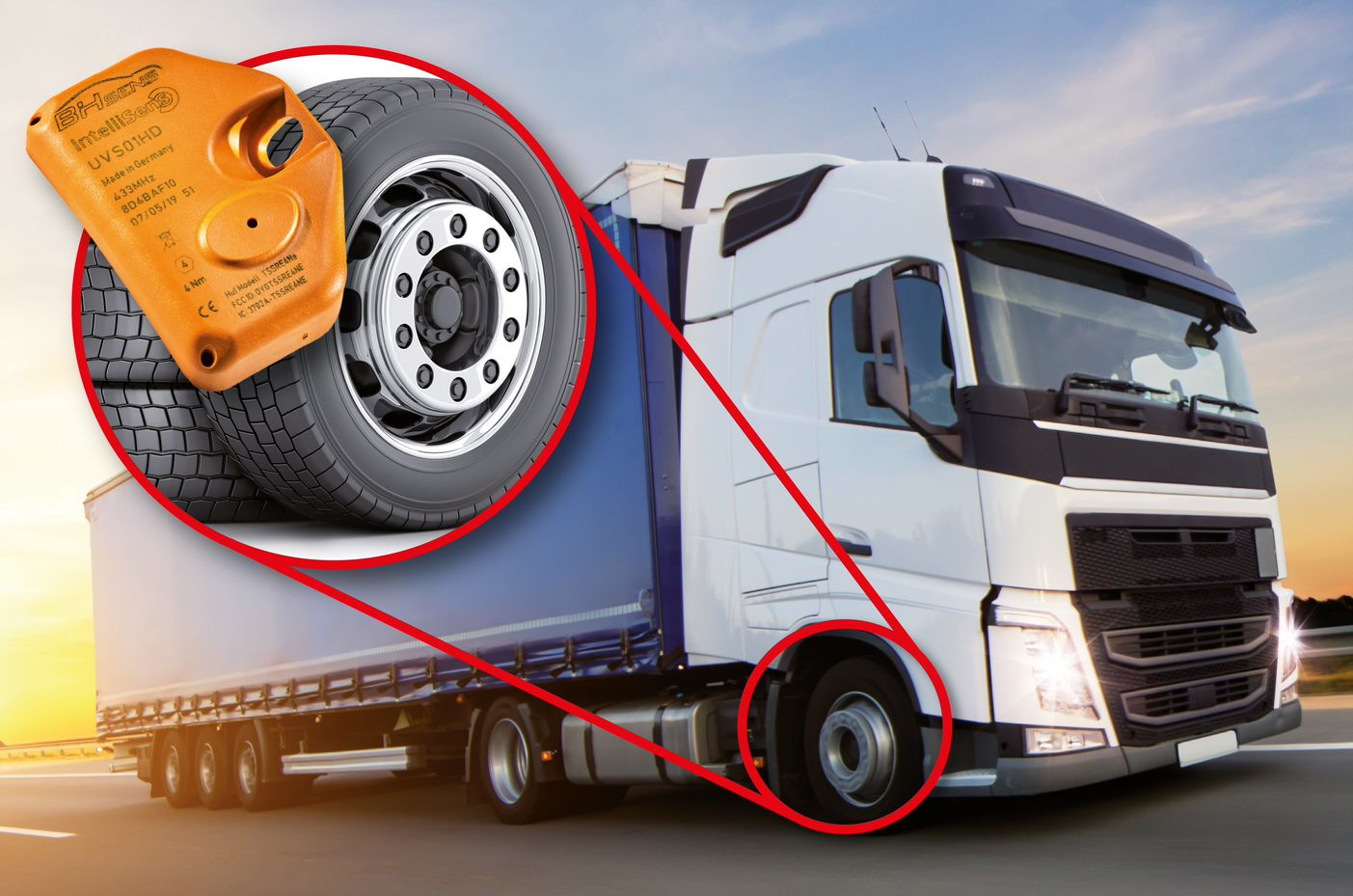 With the launch of the IntelliSens UVS01HD, BH Sens now offers a universal tyre pressure monitoring sensor (TPMS) for commercial vehicles. Coverage includes other sensors manufacturer applications on all Mercedes Benz trucks and buses. The launch also coincides with the release of two new Truck TPMS diagnostic tools manufactured by Ateq (VT Truck) and Bartec (Tech700). All this is being presented at Autopromotec in Bologna (Italy).
Following the merger of the TPMS business units of Shanghai Baolong Automotive Corporation (Baolong) and Huf Hülsbeck & Fürst GmbH & Co. KG (Huf), the joint venture BH Sens was founded in January 2019. Started as Beru more than 20 years ago, the BH Sens Group looks back on a long history in the development of TPMS. About 15 years ago, the company developed TPMS for well-known commercial vehicle manufacturers at its plant in Bretten, Germany, where the IntelliSens UVS01HD is manufactured today.
According to the company, the IntelliSens UVS01HD provides an universal solution for garages, allowing flexible response to most commercial vehicles without the need to carry large quantities of different sensors. With the update function, future vehicle protocols can also be added to this IntelliSens Universal TPMS Sensor by using a Truck TPMS diagnostic tool. Another advantage is the time savings in fleet management, as the sensor can be easily cloned.
"We want retailers and garages to rely on IntelliSens and the quality of BH SENS in the commercial vehicle sector as much as they do for passenger vehicles. Therefore, the UVS01HD is produced and tested according to OEM standards," BH Sens global product director Benjamin Mueller explained. As with the original equipment, the sensor is mounted on the TPMS valve and replicates the screw connection concept of the commercial vehicle manufacturers.
The IntelliSens universal sensor UVS01HD will be available from June 2019 onwards for the Mercedes Benz Truck, Evobus, Nova Bus, Prevost and Volvo Truck.
In addition, BH Sens develops and produces TPMS for well-known car manufacturers all over the world including: Aston Martin, Audi, Bentley, Bugatti, BMW, Ferrari, Ford, Koenigsegg, Lamborghini, Maserati, Maybach, Mercedes-Benz Truck, Mini, Novabus, Opel , Pagani, Porsche, Prevost, Renault, Rolls-Royce, Škoda, Ssangyong, Volkswagen, Volvo Truck.