Continental Tyres and Mercedes-Benz partner in UK TPMS project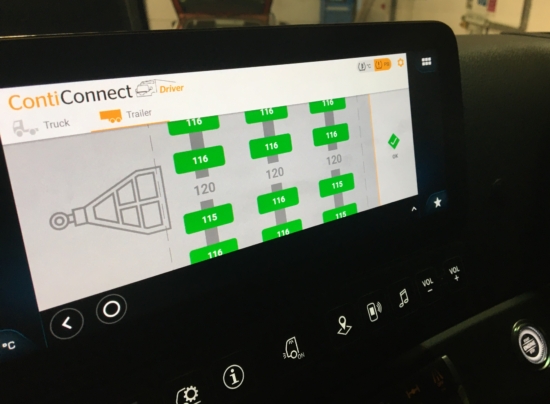 Continental Tyres and Mercedes-Benz Trucks UK have created a new integrated digital Tyre Pressure Monitoring System (TPMS).
In recent years, the popularity of multideck trailers has steadily increased as more and more fleets – especially those transporting in the grocery sector – recognise the environmental and cost benefits that these space-maximising trailers can bring. However, such trailer configurations are not without issues. A heavier load and greater frequency of use can lead to tyre pressure challenges and temperature build up around trailer wheels.