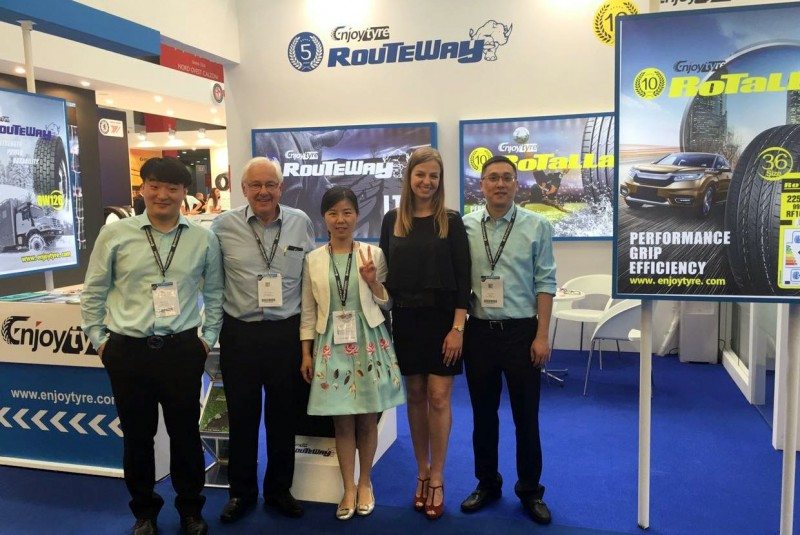 The Enjoy team celebrating 10 years of distributing Rotalla and five years of distributing Routeway
Enjoy Tyre returned once again to this years Autopromotec Show in Bologna, Italy celebrating 10 years of distribution of their Rotalla PCR private brand and five years with the firm's Routeway PCR and TBR private brands.
In line with all European and global exhibitions, Rotalla and Routeway's main priority was to showcase both brands and also to look towards further expanding Enjoy's existing European distribution partnerships. The main theme for development in 2017 is to introduce new developments and new sizes and patterns across their entire product portfolio.
Category: International News, Product News