New ranges, patterns and sizes from Rotalla and Routeway at Autopromotec 2017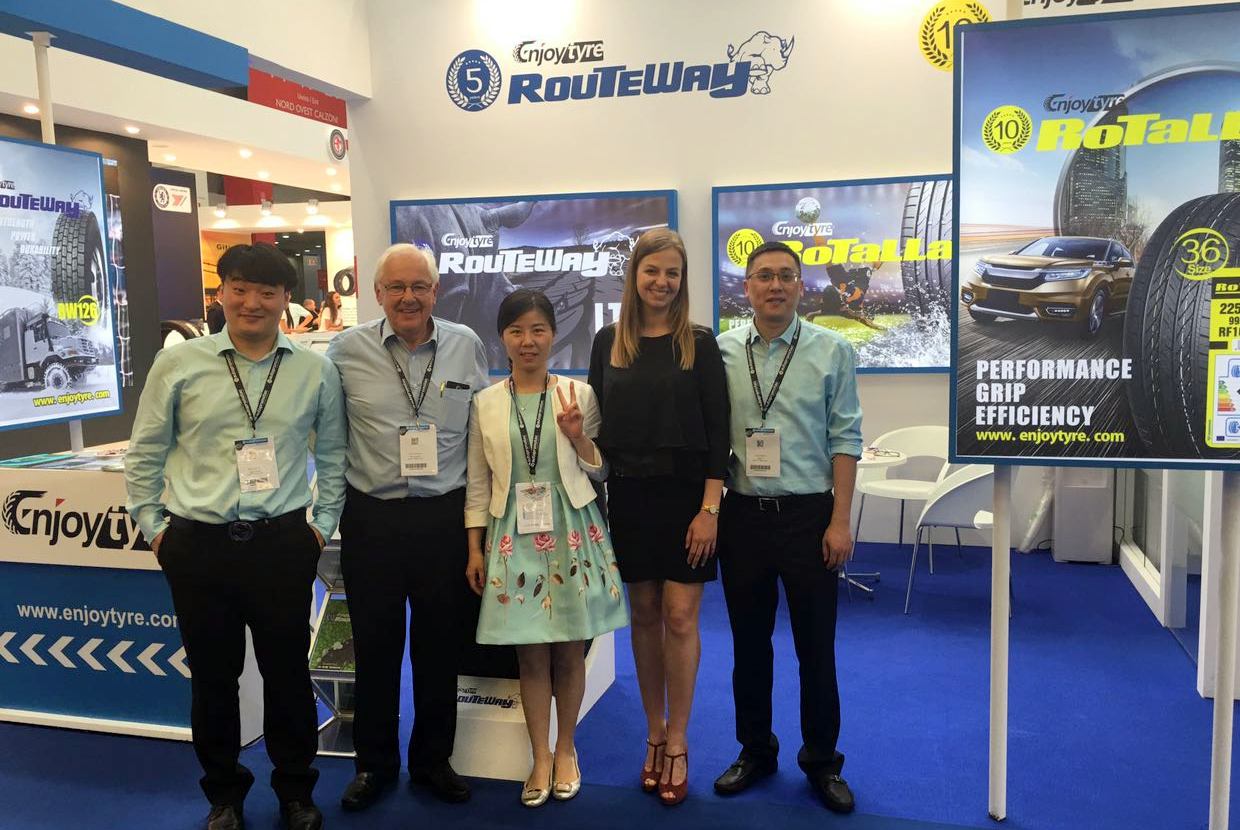 Enjoy Tyre returned once again to this years Autopromotec Show in Bologna, Italy celebrating 10 years of distribution of their Rotalla PCR private brand and five years with the firm's Routeway PCR and TBR private brands.
In line with all European and global exhibitions, Rotalla and Routeway's main priority was to showcase both brands and also to look towards further expanding Enjoy's existing European distribution partnerships. The main theme for development in 2017 is to introduce new developments and new sizes and patterns across their entire product portfolio.
Taking a prime position on the Enjoy stand were the new A/T AT01 Rotalla SUV range along with the versatile UHP range including the Setula E-Pace RH01, RU01 and F110 innovative sports utility patterns. In addition several other new product developments will become available later in the year including the Rotalla RS01+ UHP and RF19 LTR patterns. The comprehensive Winter PCR range was also being presented which incorporates excellent EU labelling rating in many sizes – CB and CC which has helped to increase sales in the EU.
The Routeway label was also well represented and on display were several popular options including the HP EcoBlue RY26, RY26+, Velocity RY33 and the Suretrek RY86 Sports Utility range plus the Run-Flat RY33 RSC and RY80 SUV patterns will become available towards the end of this year. Also on show was a selection of the Routeway truck range which now includes some recently introduced new pattern options such as the RW998 Steer, RW229 Trailer and RW529 Regional whilst the new RW126 winter tyre will be introduced in due course.
Rob Henderson, Enjoy's general manager for the UK and Europe said: "With two leading quality brands on display we have received a lot of interest from many European countries and beyond to make Enjoy's presence at the show a very positive experience."