Enjoy Tyre to exhibit Rotalla, new Routeway TBR range at Reifen 2014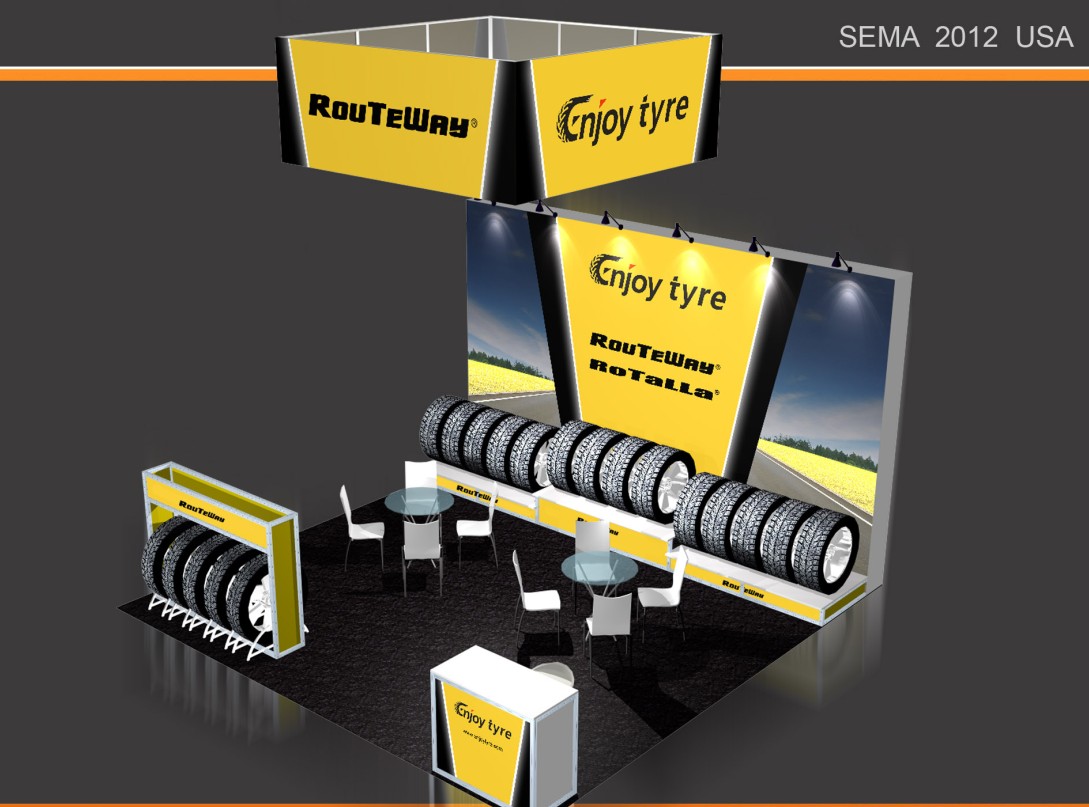 Chinese contract tyre manufacturer Enjoy Tyre, based in China, is seeking to make an impact at Reifen through its selection of Rotalla and Routeway private brands. In 2013 Enjoy Tyre launched a promotional campaign into the European tyre market, and the show will represent their first opportunity to further enhance their encouraging progress in the PCR and TBR sectors.
Rob Henderson, Enjoy's general manager for UK and Europe says: "Rotalla has already been well-received throughout Europe and we look forward to welcoming existing and potentially new customers to our stand (Hall 4)* to inspect the latest additions to the range. We are now working to appoint some more ambitious wholesalers/distributors in selected countries to further enhance the brands sales progress in the market."
Rotalla offers high performance, 4×4/SUV, winter, van and light commercial tyres. The Rotalla F105 and F110 UHP tyres are designed for high powered vehicles. In the 4×4/SUV market Rotalla will introduce their new RF10 HT range with 17 new sizes becoming available with full EU compliance in September 2014. The RF10 HT pattern has been designed for on-road and light off-road driving and Rotalla will also soon introduce its RF11 AT range, which combines all-terrain performance with on-road aptitude. The winter tyre collection consists of a trio of patterns: the S100 M+S, S110 and S210.
In the van/light commercial sector the Rotalla RF09 incorporates a special low noise pattern with large shoulder blocks guaranteeing strength and stiffness to give impressive cornering performance plus zig-zag grooves ensure increased traction on wet road surfaces. The RF09 is currently in 22 sizes incorporating 60, 65, 70, 75 and 80 series and it is anticipated that the range will be further extended. The current Rotalla range has recently added 41 sizes in total introduced giving a current total of 91 including some Van/LTR sector fitments.
Enjoy will also exhibit a new private brand truck range. The Routeway range has steer, drive and trailer applications in sizes 265/70R19.5 to 385/65R22.5, and has logged test miles in markets such as Australia. Enjoy Tyre personnel will discuss their product portfolio and new business opportunities from Hall 4.*
*This article has been updated to reflect the Enjoy Tyre stand's move from Hall 6 to Hall 4.