Davanti displays expanded range, including new A/T tyre at Automechanika Dubai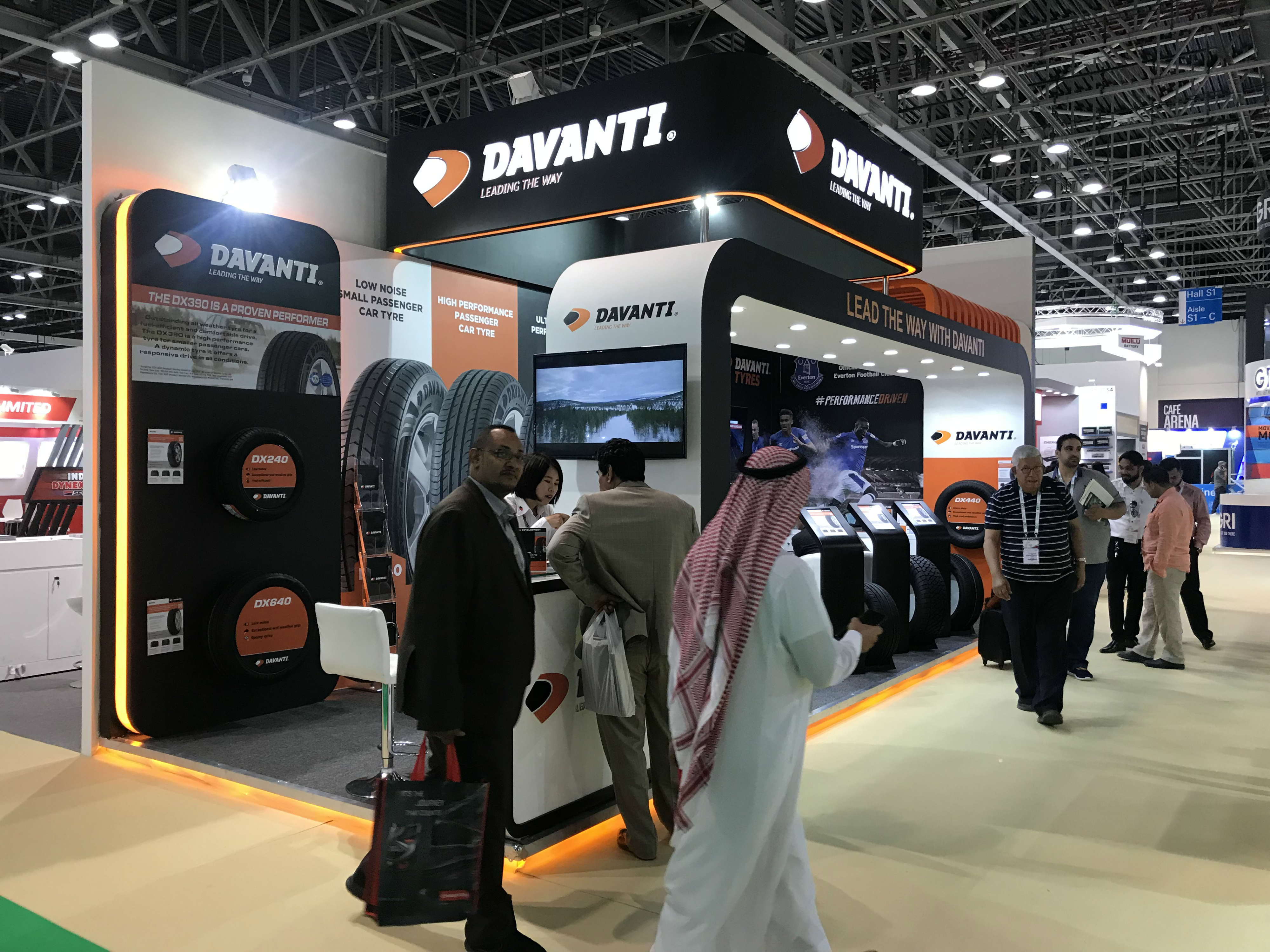 Davanti has exhibited its extended range of tyres at Automechanika Dubai, reporting positive reactions to its expansion strategy across Europe and Asia. The brand included its recently launched all-terrain tyre, the Terratoura, explaining that a full range of tyres is a prerequisite for building Davanti's profile in new markets. The company also mentioned the value of Gulf Cooperation Council (GCC) accreditation in the Middle East – a measure Davanti has taken with its whole range, where competitors have chosen to accredit only the most popular sizes.
"Automechanika Dubai has always been an important event for us," said Davanti general manager Peter Cross. "Previously our presence has been largely to establish the brand. Now people are more aware of us thanks to our product launches and how we have disrupted the market.
"That awareness means that we are no longer seen as a curiosity. We have had much more meaningful conversations about how to take our brand to places like Saudi Arabia, Oman, Azerbaijan, Poland, Portugal, Jordan and Lebanon and other territories."
Visitors from Middle Eastern nations were particularly interested in Davanti, the company states, as its full range is Gulf Cooperation Council (GCC) accredited. Without GCC certification, tyres cannot be imported into the Middle East. This means Davanti offers a wider selection to consumers in the region than many competitors, who choose only to certify the most popular sizes.
"That was an advantage for Davanti," said Cross. "There are a wide range of vehicles on the roads in the UAE and throughout the Middle East. The fact we offer so much choice and availability within that market certainly captured people's attention.
"There is a real window for great value new tyre sales due to a focus on date of manufacture. Dealers are discouraged from holding stock for more than two years after the date of manufacture due to the impact of the hot conditions on tyres.
"As a result the appetite in the Middle East for a certified tyre with impressive test results but a more appealing price point than premium brands is strong."
Davanti also used Automechanika Dubai to introduce its latest offering, the all-terrain Terratoura.
"It was the first time we had taken Terratoura to a show," said Cross. "The response was fantastic. Obviously it looks the part but it was when we showed people the test data that they really took notice.
"It's great to get that reaction and it really reinforces our confidence in Terratoura as a tyre which is going to capture the imagination of dealers and consumers in regions where all-terrain tyres are a necessity, not a luxury."