Tag: Davanti Terratoura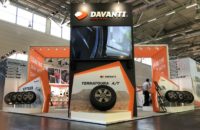 The latest Davanti project - Protoura Sport - will make its Eastern debut at CITExpo in Shanghai. After appearances at Autopromotec and Automechanika Dubai, the developmental UHP tyre will be on display at the show to give Davanti partners in China, the Far East and Australasia an opportunity to take a closer look and ask the team more about their plans for the product.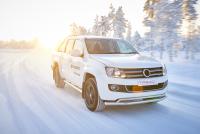 Last winter, extreme cold weather in the UK and Europe caused chaos on and off road, making the increased mobility offered by 4x4s an attractive proposition. It is into this context that Davanti will launch its new Terratoura.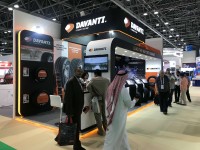 Davanti has exhibited its extended range of tyres at Automechanika Dubai, reporting positive reactions to its expansion strategy across Europe and Asia. The brand included its recently launched all-terrain tyre, the Terratoura, explaining that a full range of tyres is a prerequisite for building Davanti's profile in new markets. The company also mentioned the value of Gulf Cooperation Council (GCC) accreditation in the Middle East – a measure Davanti has taken with its whole range, where competitors have chosen to accredit only the most popular sizes.