Six Pirelli tyres for Lamborghini Urus SUV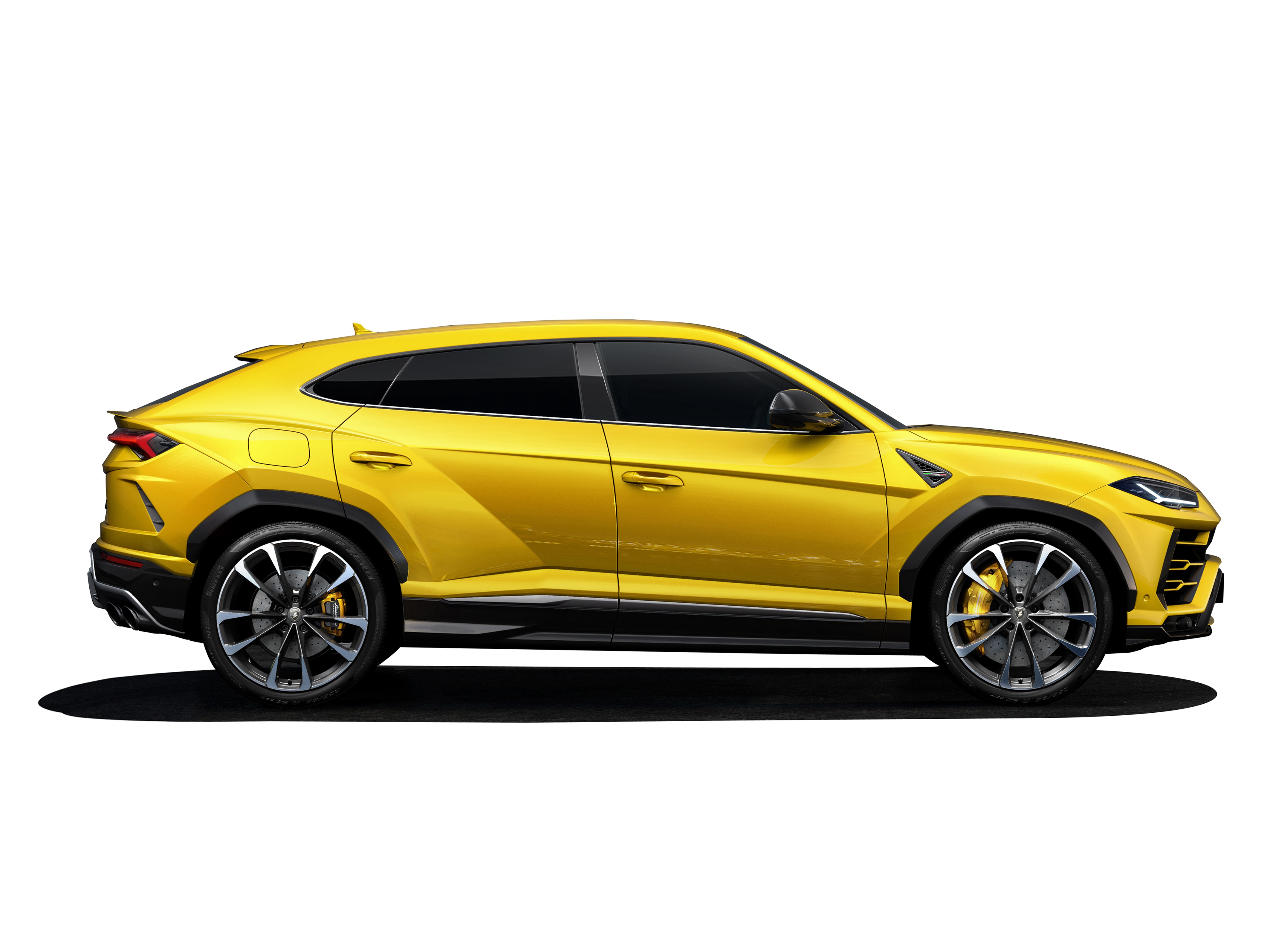 A month after Pirelli revealed it is making OE tyres to Lamborghini's first SUV (the Urus) the tyre manufacturer is giving further detail of the six tyres it is supplying. For such an extreme car, which can go from 0-100km/h in 3.6 seconds and from 0-200km/h in 12.8 seconds, with a maximum speed of 305km/h, Pirelli could clearly not develop just a single tyre. Depending on the style and driving mode selected, Pirelli has provided Urus drivers with three families of product: P Zero for lovers of performance, P Zero Corsa for those seeking on-track adrenaline, and Scorpion for those who favour more adventurous driving, off-road as well.
The most important technical challenge that was overcome by Pirelli's engineers with the new Urus was that of creating a tyre that could cope with often contrasting demands, such as grip, traction on snow, resistance to lacerations during off-road driving, and resistance to wear. The result is a tyre that's extremely quick on track, but also versatile when it comes to snow or gravel. All that without compromising on comfort, which is naturally one of the most important attributes that an SUV should offer.
Pirelli's development work concentrated in particular on compound and tread pattern design, which were designed to offer maximum grip as well as optimal flexibility to cope with rapidly changing demands.
Through creating a more open pattern by leaving out some tread blocks, for example, the tyre is able to guarantee perfect handling off-road on gravel, while offering excellent dry and wet handling to tackle more conventional surfaces in complete safety.
So, Pirelli offers Urus owners a variety of choices aimed at balancing versatility of use with the specific performance offered by each family of products. In other words, those who predominantly favour off-road use can also rely on safe performance on roads that are less extreme, or affected by snow or rain. Conversely, those that love the thrill of on-track performance will not have the car's handling on wet and dry surfaces compromised in the urban environment.
Focussing on the Scorpion range, Pirelli has also launched the new Scorpion Zero All Season, an Ultra High Performance SUV All Season product developed for premium and prestige segment. This new product comes as an answer to the market request for a new high performance all season product that could be fitted on the modern SUVs.
The new Scorpion Zero All Season tyre features an asymmetric design with chamfered tread blocks in the shoulder area to enhance control and responsiveness in braking. The four wide longitudinal grooves (with the external one being smaller to provide pattern adaptability for increased safety on dry surfaces) are designed to ensure water expulsion and hydroplaning resistance for performance and safety on wet surfaces.