Government to research tyre ageing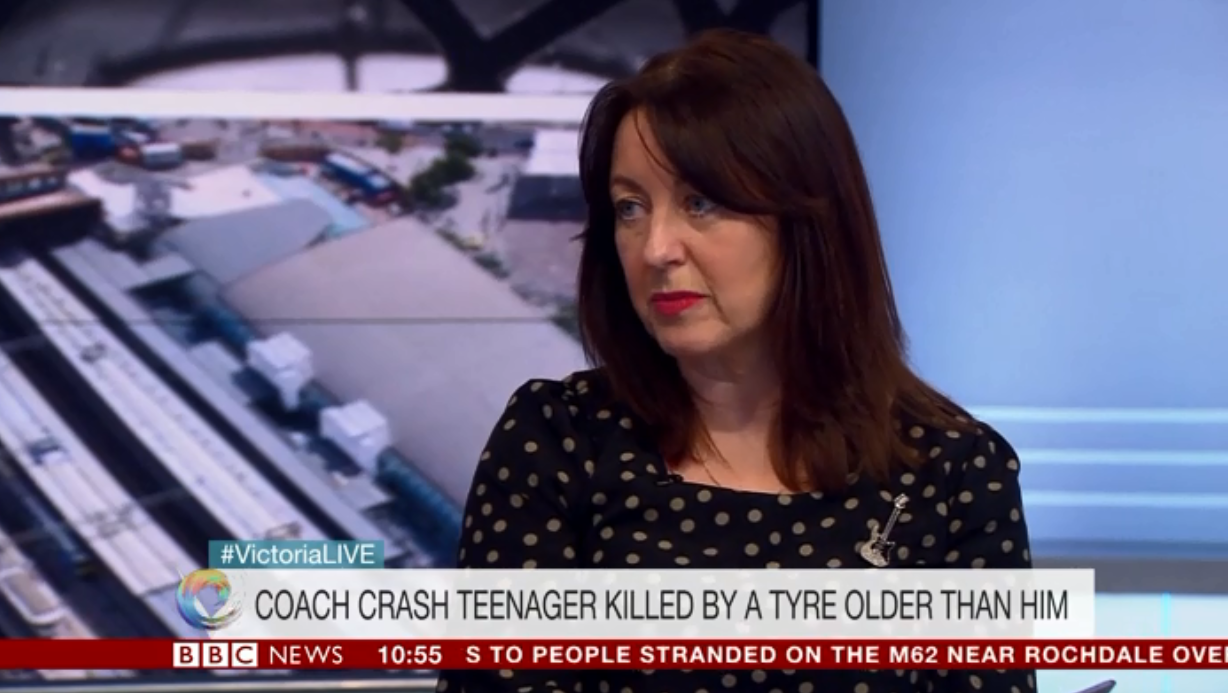 Roads Minister Jesse Norman has announced the government is investing a reported £250,000 in the first publicly funded research into tyre ageing. On 1 March a Department for Transport statement said it has commissioned "independent scientific research which will provide a fuller picture on the safety of tyres as they get older".
This follows the death of Michael Molloy, who was one of three people who died in a coach crash in 2012, after the failure of one of the vehicle's tyres. The tyre in question had been in use for more than 19 years, and was fitted to the front axle of the coach.
Following the crash, the DfT issued guidance to all operators setting out that tyres that have reached the age of 10 years should not be used on a steering axle, and stipulating strict conditions if they are to be used at all.
Since then, staff from the Driver and Vehicle Standards Agency (DVSA) routinely check the age of tyres on these vehicles every year, as well as in fleet and roadside inspections.
As a result, from more than 28,500 vehicle inspections carried out between June and September 2017, just 0.23 per cent failed to meet the legal minimum requirement for tyres, and 0.03 per cent had tyres older than 10 years fitted to the front axle.
In 2013, the then-Transport Secretary met with Michael Molloy's mother Frances Molloy and her local MP Maria Eagle to discuss the issue of tyre safety. The Department sought to commission research into the issue of tyre ageing on two occasions, but no bids were successful in what is a complex and technical area.
Now, however, independent scientists from the Transport Research Laboratory will begin a thorough 12 month study to investigate tyre ageing, and whether over time, the integrity of tyres degrades to such an extent that they become unsafe.
After joining the Department for Transport last summer, Roads Minister, Jesse Norman met with Mrs Molloy. Commenting on the announcement, he said:
"Existing Guidance in this area has proven to be highly effective since 2012. But we want to go further, to examine the issue of tyre ageing in detail. I am delighted to announce today that we have asked the experts to collect robust evidence on this issue. "We have some of the safest roads in the world, but we are always looking to make them safer still."
However Frances Molloy, the mother of Michael and head of Tyre – the tyre ageing awareness – campaign, said the research investment "doesn't go far enough". Speaking to the BBC's Victoria Derbyshire programme on the morning of 2 March, Frances Molloy downplayed the significance and size of the investment and suggested the move was in fact an expensive delay tactic on the part of the government.