Podium spot for Falken pilot at first 2018 Red Bull Air Race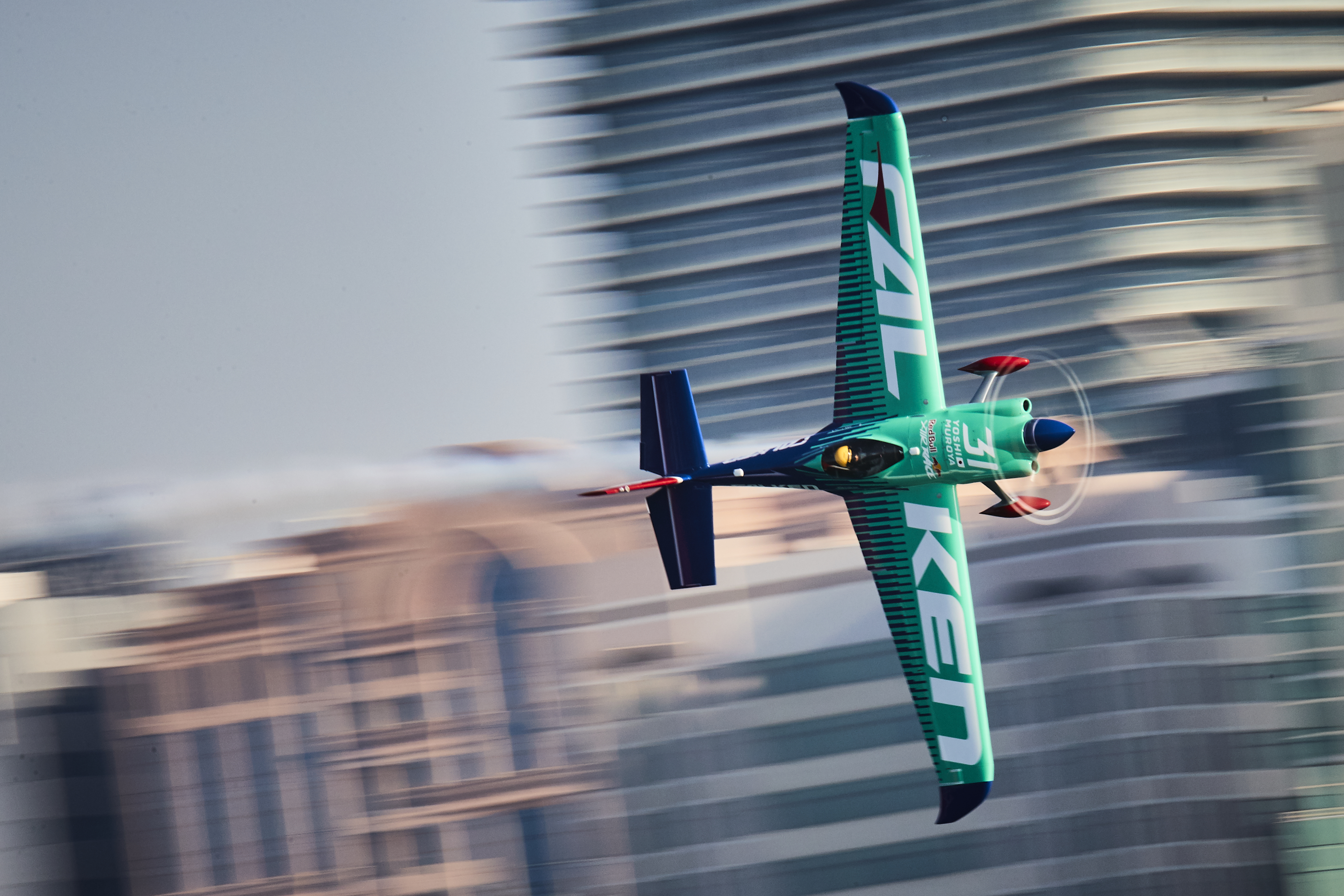 The current Red Bull Air Race World Champion and Falken-supported athlete, Yoshihide Muroya continued his run of success by securing second place in the first race of the 2018 season, held in Abu Dhabi, United Arab Emirates. For the fourth consecutive year Falken is sponsoring the Red Bull Air Race pilot as he competes in the fastest motorsport in the world.
In his teal and blue Falken-branded aeroplane, Muroya is the only Asian pilot in the race series and has claimed victory in four out of eight races last year, including a home victory in Chiba, Japan. However, the suspense of the title-fight lasted all season: it wasn't until the very last race on the calendar that Muroya was able to once again secure victory and with it the title of world champion.
"The Falken brand is known today for high performance tyres that have been developed using the latest cutting-edge technologies and tested in motorsport. This means there are clear parallels between the performances of the pilot and the Falken brand: like no other sport, the Red Bull Air Race stands for high technology, inspiration and performance – the core values of our brand," comments Markus Bögner, COO of Falken Tyre Europe GmbH.
In the Red Bull Air Race World Championship, pilots fly at the highest international level, reaching speeds of up to 370km/h along a racetrack that is marked using 25m high air-filled pylons (air gates). In spectacular races flying through these air gates, it's all about precision and speed. The race is officially recognised by the Fédération Aéronautique Internationale (World Air Sports Federation).