Pirelli equips British GT field for season's longest race at Silverstone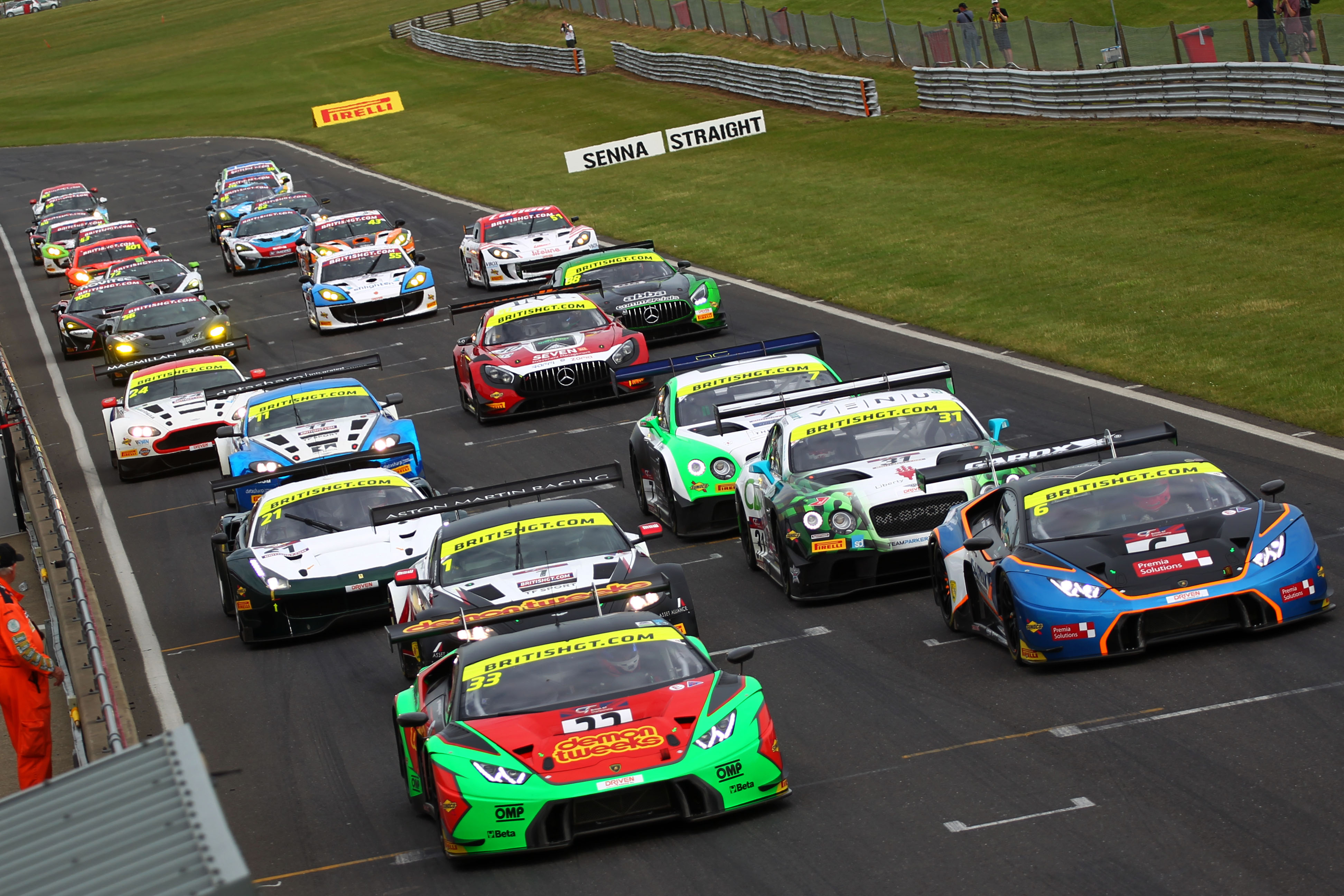 Pirelli will supply the tyres for the British GT Championship's blue-riband event: the Silverstone 500. With a single three-hour endurance race, this round features 50 per cent more racing than any other event and unique strategic opportunities for the teams, all of whom race on Pirelli P Zero tyres.
With two separate classes of car, Pirelli will supply one compound of the Pirelli P Zero slick tyre to each class. The GT3 class is equipped with the DHD tyre, introduced at the start of the 2017 season for GT races around the world, while the GT4 class uses the DH tyre. Cinturato WH rain tyres are available for both classes to use in wet weather.
The three hour race features three pit-stops for each car; more than the usual one mandatory pit-stop to be completed in a limited window in the middle of the race. The Silverstone 500 allows each of the two drivers to do two stints behind the wheel, and can be served at any time, meaning teams have greater chances to try something different with strategy.
Jonathan Wells, Pirelli UK motorsport manager, states: "With its many fast and sweeping corners, as well as high top speeds and an abrasive surface, Silverstone is certainly one of the most demanding circuits for the tyres on the British GT calendar. But we already know from the recent Blancpain GT Series event how the new-for-2017 P Zero DHD performs during a three-hour race there. With three mandatory pit-stops instead of one, the race offers unique opportunities to the British GT teams in terms of strategy, which is sure to be crucial in the final result."