Snetterton next for British GT Championship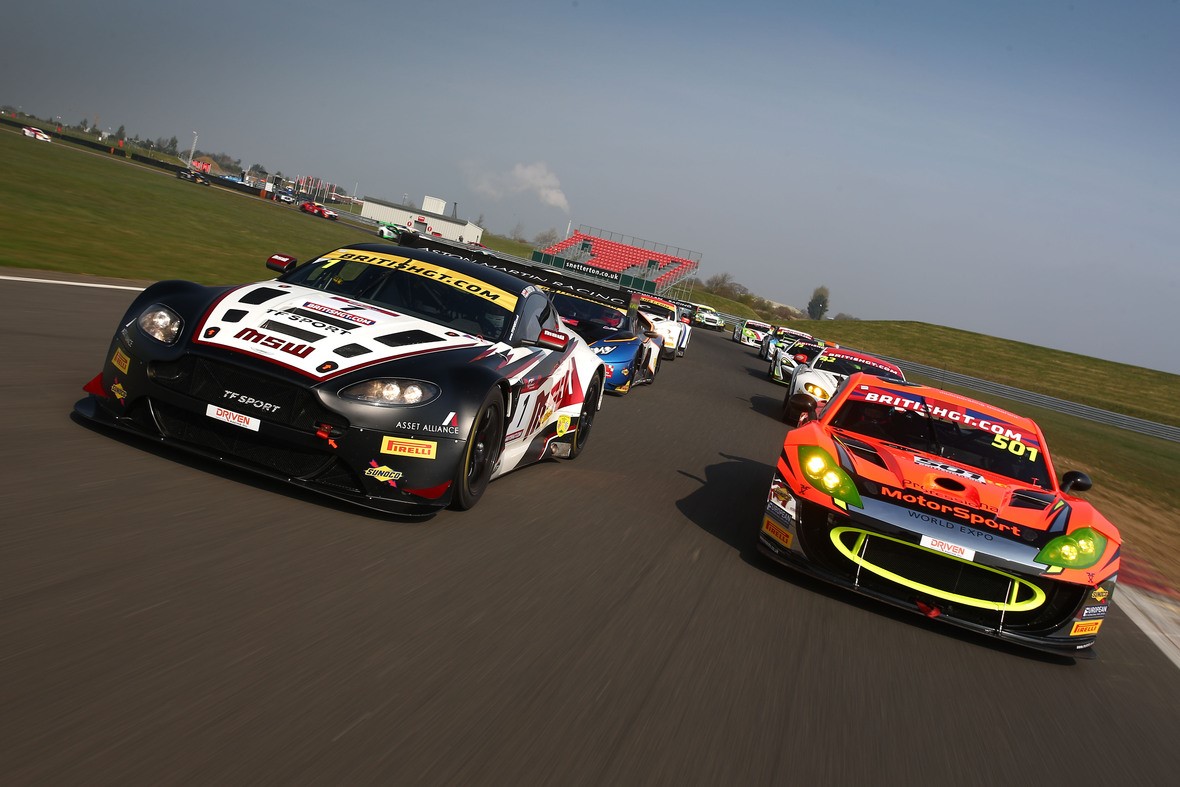 Snetterton hosts the third event of the British GT Championship season this weekend, with a pair of one-hour races to be contested by a provisional field of 28 supercars all equipped with Pirelli P Zero tyres.
Located in Norfolk, the Snetterton circuit was extended to three miles long by the '300' layout that was completed in 2011. This added a more twisty and technical infield section to a track that also features many fast corners, creating a varied challenge for teams, drivers and tyres alike. At the start of the lap, for instance, tyres are subjected to large lateral forces through the quick Turn 1, then significant longitudinal forces under braking for the Turn 2 hairpin.
Pirelli is supplying the GT3 class with the P Zero DHD tyre, which was introduced at the start of the 2017 season for GT racing around the world. The GT4 class uses the P Zero DH tyre. In the event of rain, both classes will use the Cinturato WH wet-weather tyre.
Following the two-hour race at Rockingham, the Snetterton weekend features two one-hour 'sprint races'. All teams must pit and change drivers in a 10-minute window in the middle of each race, and have the choice to either replace the tyres or continue on the ones they started the race on, depending on the levels of degradation they are experiencing.
Jonathan Wells, Pirelli UK motorsport manager, says: "With two sprint races, we should see a mixture of different strategies and some good racing at Snetterton. The circuit provides a varied test for the tyres with a number of different types of corner, from fast to medium and slow speed. It has a smooth surface, and last year the wear and degradation rates were low despite warm temperatures."