Pirelli to supply British GT grid of 30 cars at Rockingham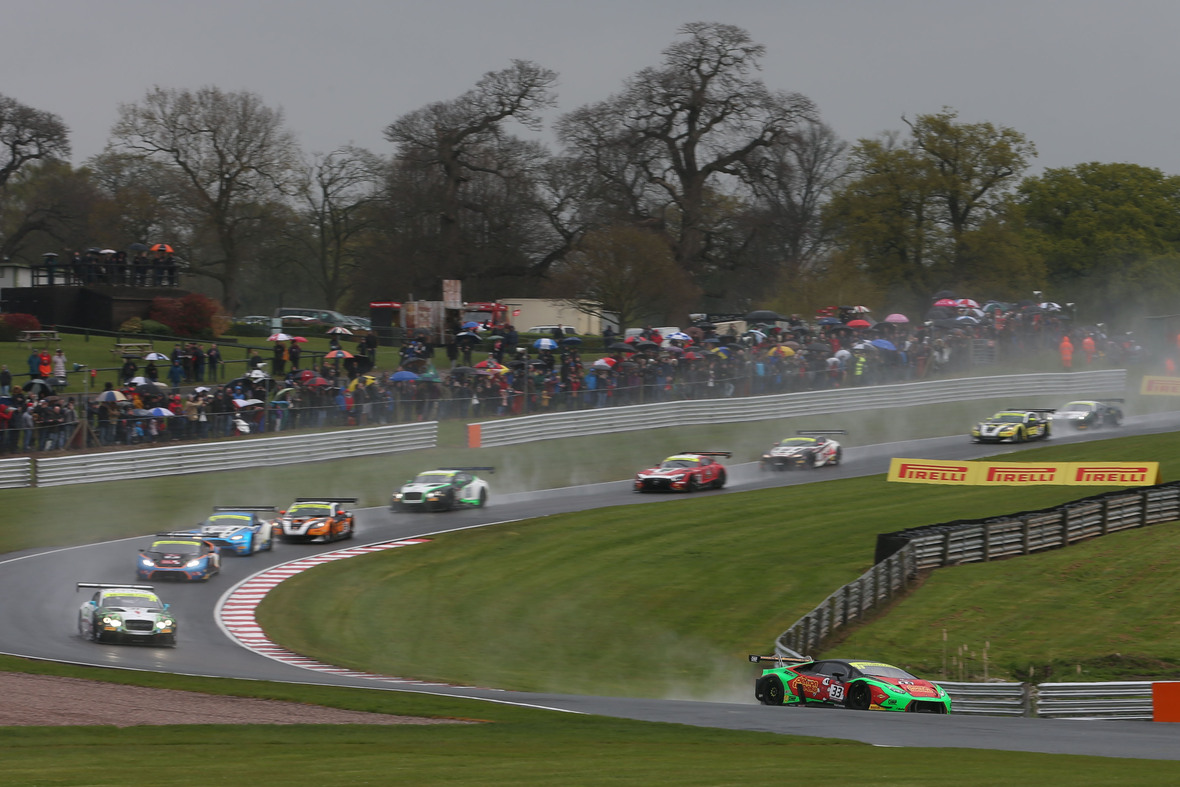 Pirelli will supply its P Zero to the 30 supercars of the British GT Championship grid at Rockingham for round two of the 2017 season. The two-hour endurance race takes place at the newest track on the British GT calendar, with the Northamptonshire circuit's American-style banked oval providing a notable feature in the 1.94-mile International Super Sportscar Circuit layout. The oval forms the first corner, banked at seven degrees, after which comes a heavy braking zone onto a twisty infield section where tyres have to withstand continual braking and traction energy.
The 12-car GT3 field will again be fitted with the P Zero DHD, newly-developed by Pirelli for 2017. Mixed weather conditions at Oulton Park two weeks ago meant it was not used to its full potential on its British GT debut, but new lap records were still set in both qualifying and the race. GT4 cars, of which there are 18 entered, use the P Zero DH which also achieved a qualifying record at round one. Rain is forecast again for race day at Rockingham, meaning the Cinturato WH wet-weather tyre could be used once more.
The British GT season features a mixture of different race formats, and after the season began with a pair of one-hour sprint races at Oulton Park, the focus at Rockingham will be on endurance across two hours. Teams will each make a pitstop in the middle of the race to change both tyres and the driver.
Jonathan Wells, Pirelli UK motorsport manager: "Rockingham is a demanding circuit for the tyres, with the high-speed banked first corner followed by many slow-to-medium speed turns. With braking, traction and lateral forces there are not many opportunities for rest during the lap. The new P Zero DHD tyre showed well when it was used at Oulton Park, and hopefully Rockingham will provide us with more consistent dry running, but rain will again be a possibility."