Bentley wins at Rockingham in new Pirelli P Zero DHD's first British GT endurance race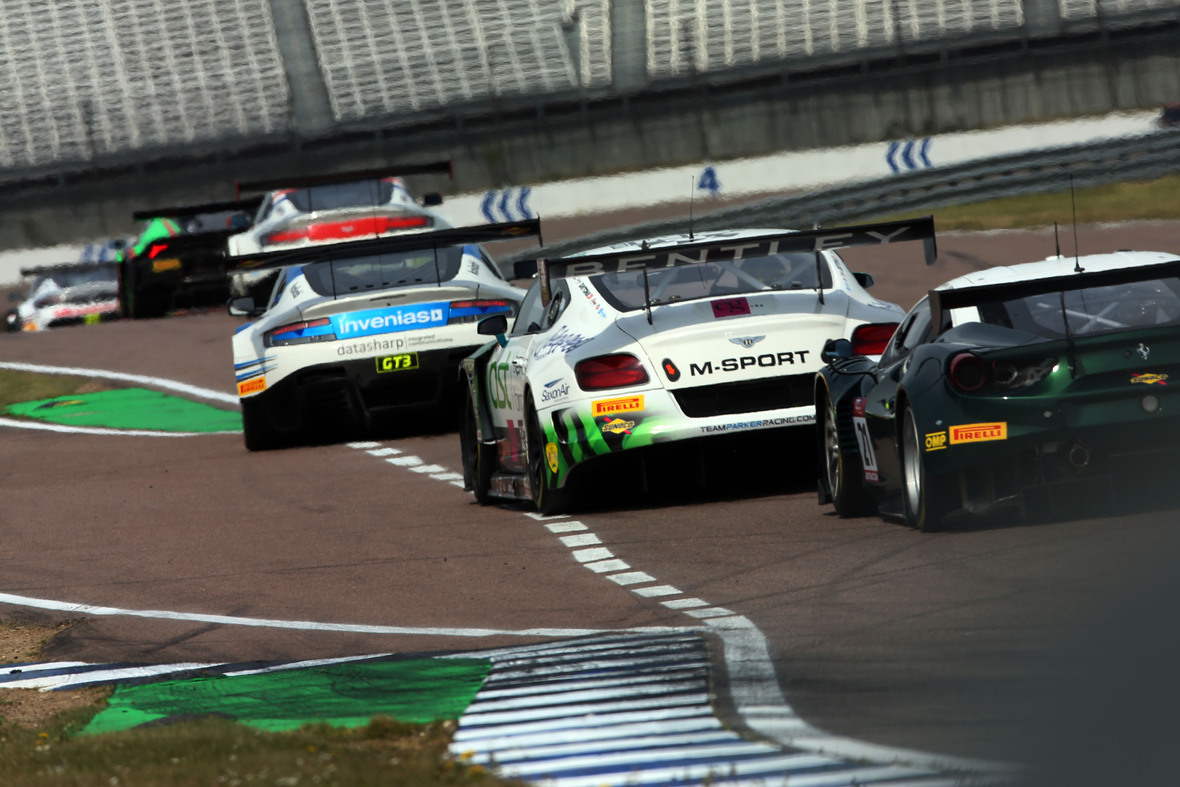 The Team Parker Racing Bentley Continental GT3 driven by Rick Parfitt Jr and Seb Morris and with Pirelli P Zero DHD tyres won the two-hour race at Rockingham in round two of the British GT Championship. Supplied with DH tyres, the Ginetta G55 of Will Tregurtha and Stuart Middleton won in the GT4 class – at 17 they represent the youngest pairing to ever win in British GT.
Jonathan Wells, Pirelli UK motorsport manager, said: "This was the first endurance race in British GT for the new P Zero DHD tyre for the GT3 class and we saw an exciting battle for the win between many different models of car, all using the same tyre. Although there were several safety car periods, the tyres performed well over a race distance in fully dry conditions."
Seven different cars led a lap in the two-hour race at Rockingham, representing four different manufacturers – Aston Martin, Lamborghini, Bentley and Ferrari – a demonstration of the competitiveness of the GT3 category and British GT as a series. All the cars in the GT3 class run on the same DHD tyre, a new product for 2017 designed to meet the increasing demands of modern GT machinery and to suit a wider variety of models each with differing characteristics.