ZC Rubber Thailand adds two-wheel production line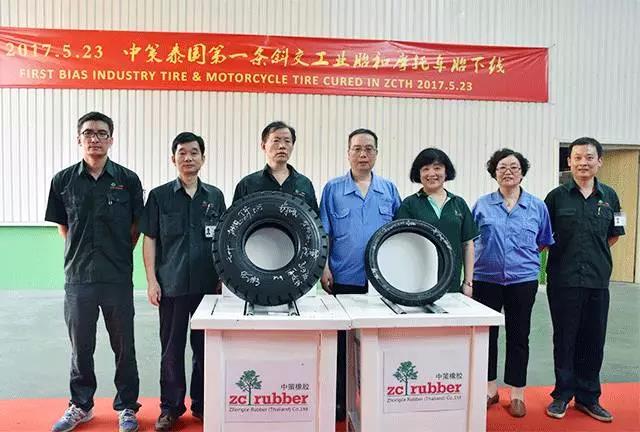 ZC Rubber Thailand has added a new production line for motorcycle tyres to support the market in Southeast Asian market. The manufacturer also launched its first bias industrial tyre.
Built in 2015, the Thailand factory expanded ZC Rubber's manufacturing footprint to nine factories. It is also a step towards the globalisation of ZC Rubber, the largest tyre manufacturer in mainland China. Following a two-year development, ZC Rubber Thailand now puts its capacity at 5 million car tyres and 1.4 million truck and bus radials. The second phase of the factory started in 2016, focusing on two-wheel and bias tyres. Capacity for motorcycle tyres will reach between 3,000-5,000 units per day, the manufacturer stated.
Zhang Liming, vice president of ZC Rubber, was present to witness thelatest development and express his appreciation for the Thai workforce: "The place here has developed from an only piece of empty land into a modern factory relying on everyone's efforts, which carry forward the spirit of indomitability and innovation owned by the proactive culture of ZC Rubber."
The factory serves south-east Asian markets. "We will introduce more new products based on the driver feedback and dealer requests for a valuable and safe tyre, including PCR, TBR and two-wheel tyres. Also the price of the tyres is competitive and affordable in the market," the company concluded.