Top 10 finish for Falken at the Nürburgring 24 hours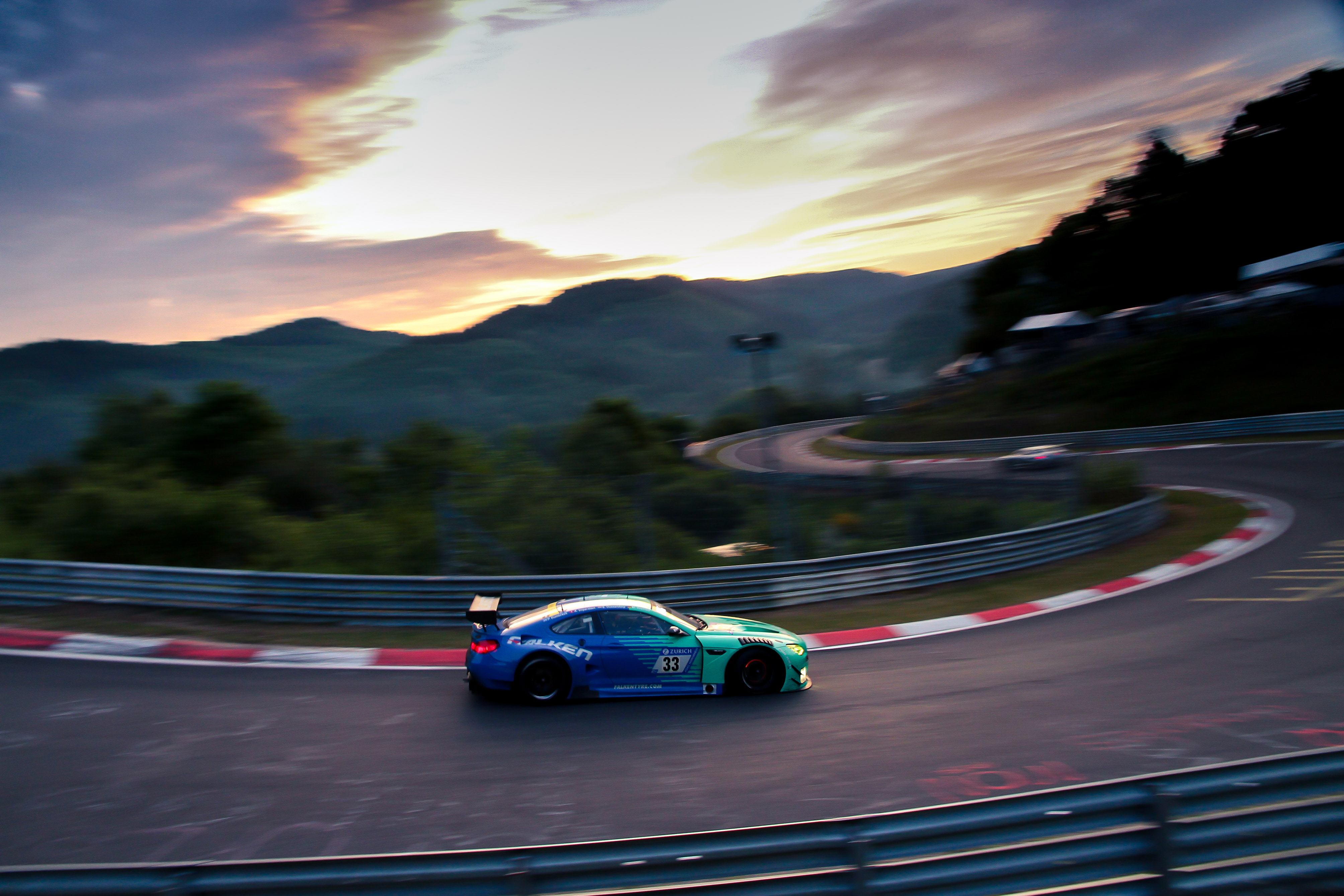 Falken Motorsport achieved eighth place overall at the 45th ADAC Zurich Nürburgring 24h race with its new BMW M6 GT3. The Sumitomo global brand's motorsport division makes the race one of the flagship events in its promotional calendar, and added a second car to its team for the 2017 edition. Falken's newest addition, competing at the endurance race for the first time in the company's colours, was the third-best BMW home after a collision on Saturday evening led to the retirement of its Porsche 911 GT3 after completing just 26 laps.
The internal battle between the two Falken cars was intense during qualifying. The Porsche with drivers Martin Ragginger, Jörg Bergmeister, Dirk Werner and Laurens Vanthoor started in 25th position, with the BMW of Peter Dumbreck, Alexandre Imperatori, Stef Dusseldorp and Marco Seefried dropping from a close 27th to 37th after a pre-race penalty.
Both crews made dream starts in the unseasonable high temperatures in the notoriously changeable Eifel region climate. While other teams struggled to achieve maximum performance from their tyres in the heat, Falken states its cars were able to complete the first stint "with minimal issues", making their way though the field.
In the early stages, the 911 GT3 R was the fastest Porsche on track, swiftly breaking into the top 10 after only a few laps. However, this success was short-lived as it was hit by another vehicle four hours into the race, suffering irreparable damage. Performing consistently on its Falken rubber, the M6 GT3 continued through the heat and in the cooler hours of the night as well as during the sudden rainfall as the race reached its conclusion.
"We are delighted that under these extreme conditions, we were able to show the wide-ranging performance capability of our tyres," commented Markus Bögner, COO at Falken Tyre Europe GmbH. "We would like to thank the motorsports team and our BMW and Porsche partners, as well as the drivers who mastered our first double entry in the 24h race."
Falken hosted more than 600 guests from across Europe at the Nürburgring. The brand was again one of the main sponsors of the 24-hour race, and provided fans with peripheral entertainment, including the Falken Drift Show as a warm-up for the main race.
"We have also strongly activated our commitment to the media. With three film crews, a helicopter, several photographers and our social media teams, we have generated unique content that we have spread across our diverse channels worldwide," said Stephan Cimbal, head of marketing at Falken Tyre Europe GmbH. "Falken stands for excitement and high technology – and we have demonstrated this over the past four days."