Falken Motorsports introduces new Porsche 911 for 2019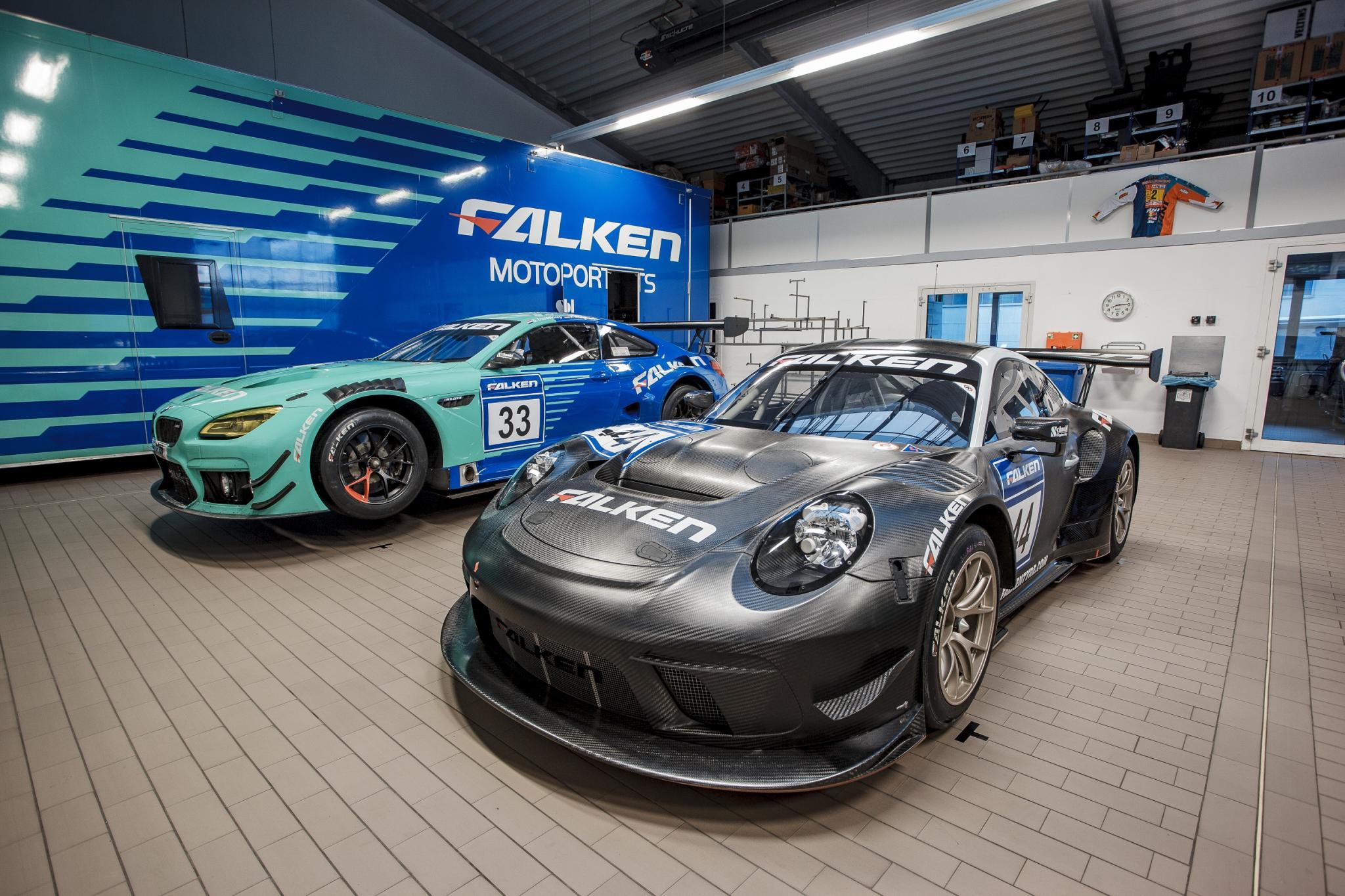 Falken Motorsports has introduced a new Porsche 911 GT3 R for the start of the 2019 motorsport season. The new Porsche will compete alongside the team's BMW M6 GT3 at the Nürburgring, continuing the Japanese tyre brand's 20-year commitment to the legendary Nordschleife with racing cars from two premium car manufacturers.
The new generation of the Porsche 911 GT3 R, based on the facelifted Type 991, still has a six-cylinder boxer engine with 550hp and even better aerodynamics. Falken fits 300/680R18 on the front axle, and 310/710R18 tyres on the rear.
The driver line-up remains almost unchanged. The Porsche is driven by the two Austrians Martin Ragginger and Klaus Bachler, who are supported by the Porsche factory drivers Dirk Werner (GER) and Jörg Bergmeister (GER). At the wheel of the BMW, Peter Dumbreck (UK) and Alexandre Imperatori (SUI) will be taking turns with the two BMW factory drivers Stef Dusseldorp (NED) and Jens Klingmann (GER).
Falken was the first Porsche customer team to test the 2019 model last autumn. The evolutionary model of the VLN7 immediately achieved its predecessor's high performance without any prior test runs. At the beginning of February, both Falken racing cars are being prepared for the new season at the Autódromo Internacional do Algarve in Portimão, Portugal, during a three-day test. The new Porsche 911 GT3 R will make its racing debut on 23 March 2019 at the first round of the 2019 VLN Endurance Championship.
"We started to gain our first experiences on the Nürburgring Nordschleife with a Nissan Skyline GT-R R33 in 1999," says Markus Bögner, COO and managing director. "Today we regularly battle for victories with a two-car team. We have been working very successfully together with Porsche since 2011 and last season we were able to experience the climax of this collaboration so far. With two overall victories, including the first double victory in team history, and a total of seven podium finishes, 2018 was the most successful season in our almost twenty-year racing history. We are more than confident of being able to build on these successes with the new model."
The Falken Motorsports 2019 racing calendar
| | |
| --- | --- |
| 16 March: | VLN test and set-up run |
| 23 March: | 65th ADAC Westfalenfahrt |
| 13 April: | 44th DMV 4-hour race |
| 27 April:        | 61st ADAC ACAS H&R-Cup |
| 18-19 May:  | 14-hour qualifying race |
| 20-23 June: | ADAC TOTAL 24-hour race |
| 3 August: | ROWE 6-hour ADAC Ruhr Cup race |
| 7 September: | 42nd RCM DMV border race |
| 28 September: | 59th ADAC Reinoldus endurance race |
| 12 October:  | 51st ADAC Barbarossa Prize |