Autoparts Garage Equipment new website grows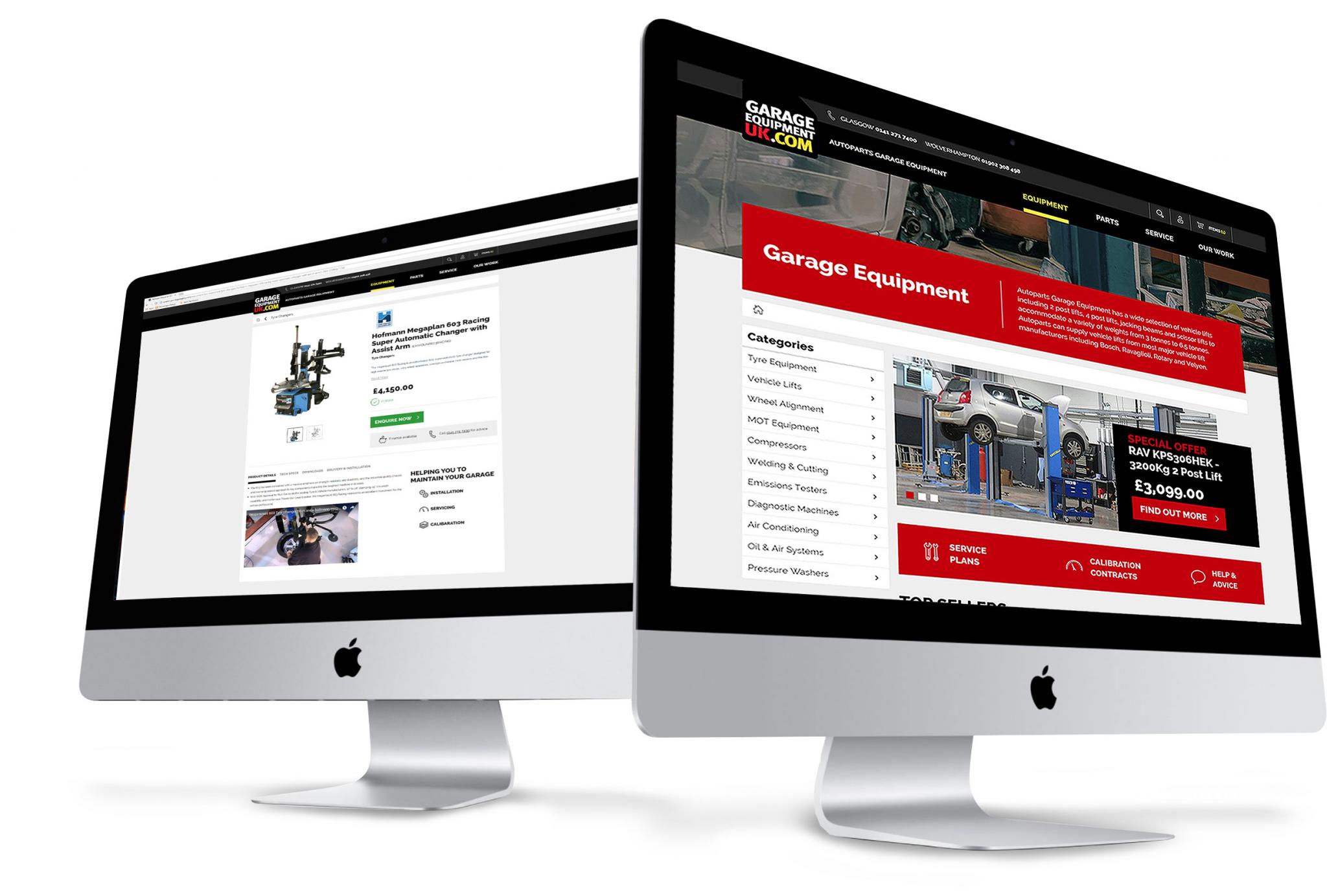 Autoparts Garage Equipment (AGE) has expanded its new website, GarageEquipmentUK.com, offering workshops a wide range of parts and equipment, as well as a full comprehensive service offering, overseeing the designing, planning and installation of vehicle workshops. The website features an Equipment section with various product categories, including vehicle lifts, wheel alignment, emissions testers and diagnostic machines.
In response to increased growth and demand in the market, there is a new "Garage Essentials" category, featuring everyday workshop essentials from trolley jacks to heat induction kits, and a Parts page featuring a comprehensive range of engineering spares, featuring tyre changers and compressors as well as 2 & 4 post and scissor lift parts, from leading brands including Beissbarth, Rotary, Hofmann and Ravaglioli.
There is a "Service" section dedicated to customer support, including calibration & certification, breakdowns & repairs and installations & maintenance, giving garages access to AGE's team of in-house engineers providing specific expertise in each area.
The site is backed up by an invaluable reference source for technicians, including equipment factsheets, DVSA advice & support and Health & Safety information.
Finally, there is also a section that highlights its project management services, providing workshop installation support from its multi-disciplined teams, from concept to completion.
John McArdle, general manager of Autoparts Garage Equipment, said: "The response to the website so far has been overwhelmingly positive, with a surge in orders particularly across garage essentials and engineering spares that reflects current market demand. Garages have expressed to us how the benefits of having a 'one stop' shop are making their businesses much more efficient."
Located in both Glasgow and Wolverhampton, Autoparts Garage Equipment is one of the largest suppliers of garage equipment in the UK. The company also provides a fully trained, qualified and certified team of in-house engineers who between them have vast experience with installation, service and repair of all makes and models of equipment within the marketplace, backed up by a comprehensive stockholding of spare parts.