Giti becomes Team BRIT sponsor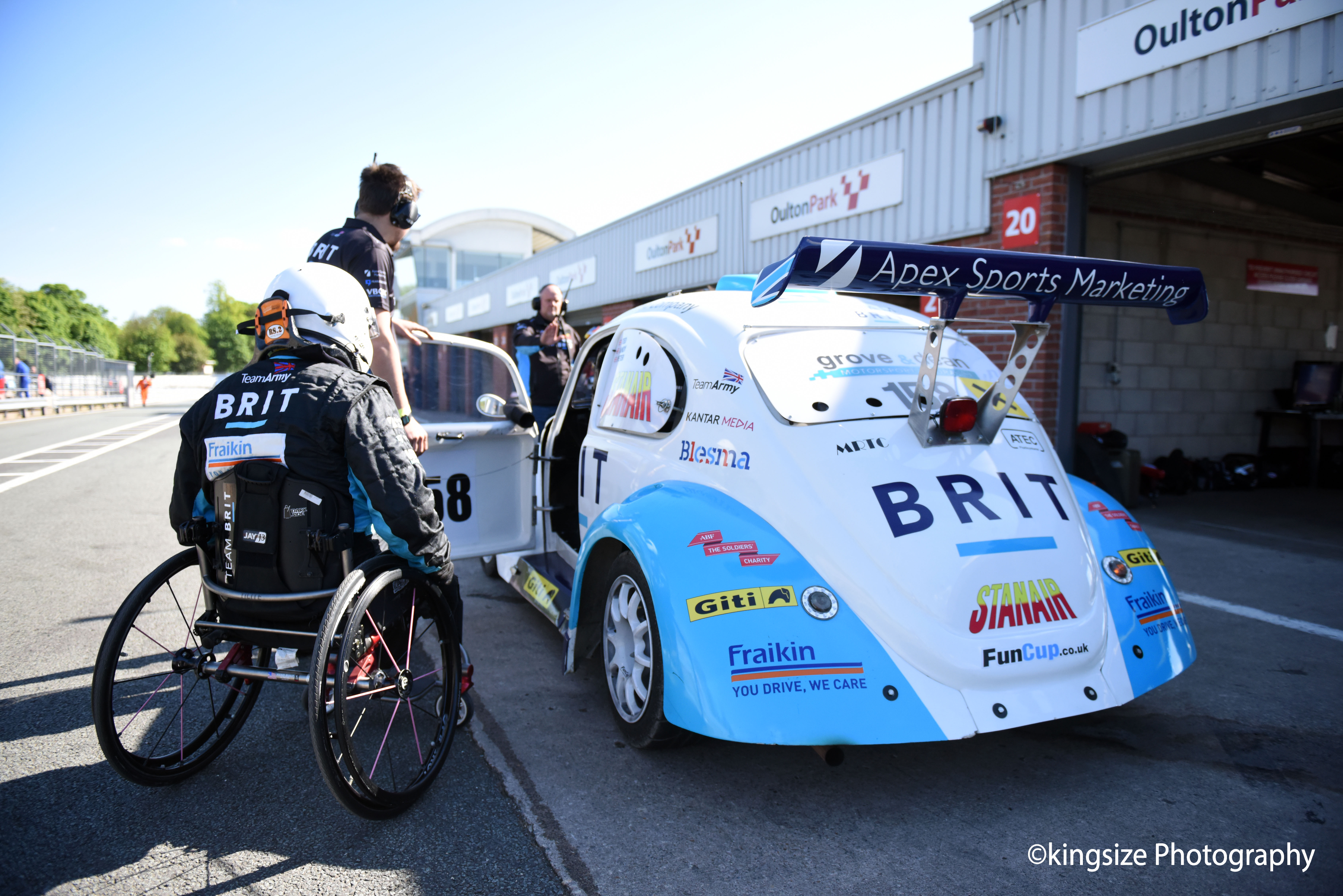 Giti Tire will sponsor Team BRIT (British Racing Injured Troops) in the Fun Cup endurance championship. The manufacturer is the official tyre partner for the series, and will supply Team BRIT cars with its Giti GTR2 competition racing tyres. The sponsorship increases the manufacturer's involvement in the series; it is also running a car with its GT Radial brand in the 2017 series.
Team BRIT is competing in the Fun Cup Championship in the first stage of its journey towards becoming the first all-disabled team to compete at the Le Mans endurance race. All of Team BRIT's drivers are ex or serving military personnel who have suffered serious injuries and are disabled.
The team is able to compete through support secured through corporate sponsorship and this latest partnership will help ensure that the Team has the equipment needed to stay on the track and work their way towards the podium.
Team BRIT founder Dave Player said, "We are delighted to have been joined by Giti Tire as we continue our progress towards the highest levels of motorsport.
"The GTR2 is the perfect choice of competition tyre for the Fun Cup series and having these provided by Giti as a sign of their support really helps us to stay in the competition and provide our drivers with valuable race time to build their experience and confidence.
"We pride ourselves on creating unique partnerships with our sponsors so that they are proud to be associated with Team BRIT and we look forward to working with Giti throughout the season."
Brian McDermott, sales and marketing director – Europe for passenger car and light truck (PCR) and country manager – UK for Giti Tire said: "Team BRIT is one of the hottest and most compelling stories in motor racing, so when the opportunity arose to become their official tyre sponsor we made immediate plans to meet and secure the partnership.
"Talks started about three-months ago, ever since when we've been thoroughly impressed not just with their professionalism and determination, but with the fact that this is a series built on enjoyment and excitement and they bring true spirit to every race.
"We see this as the start of a wonderful friendship whereby we can bring our global motorsport expertise to the table, and as they move into bigger and better events we intend to join them on the journey."