Delta4x4's VW Multivan T6 wheel/tyre upgrade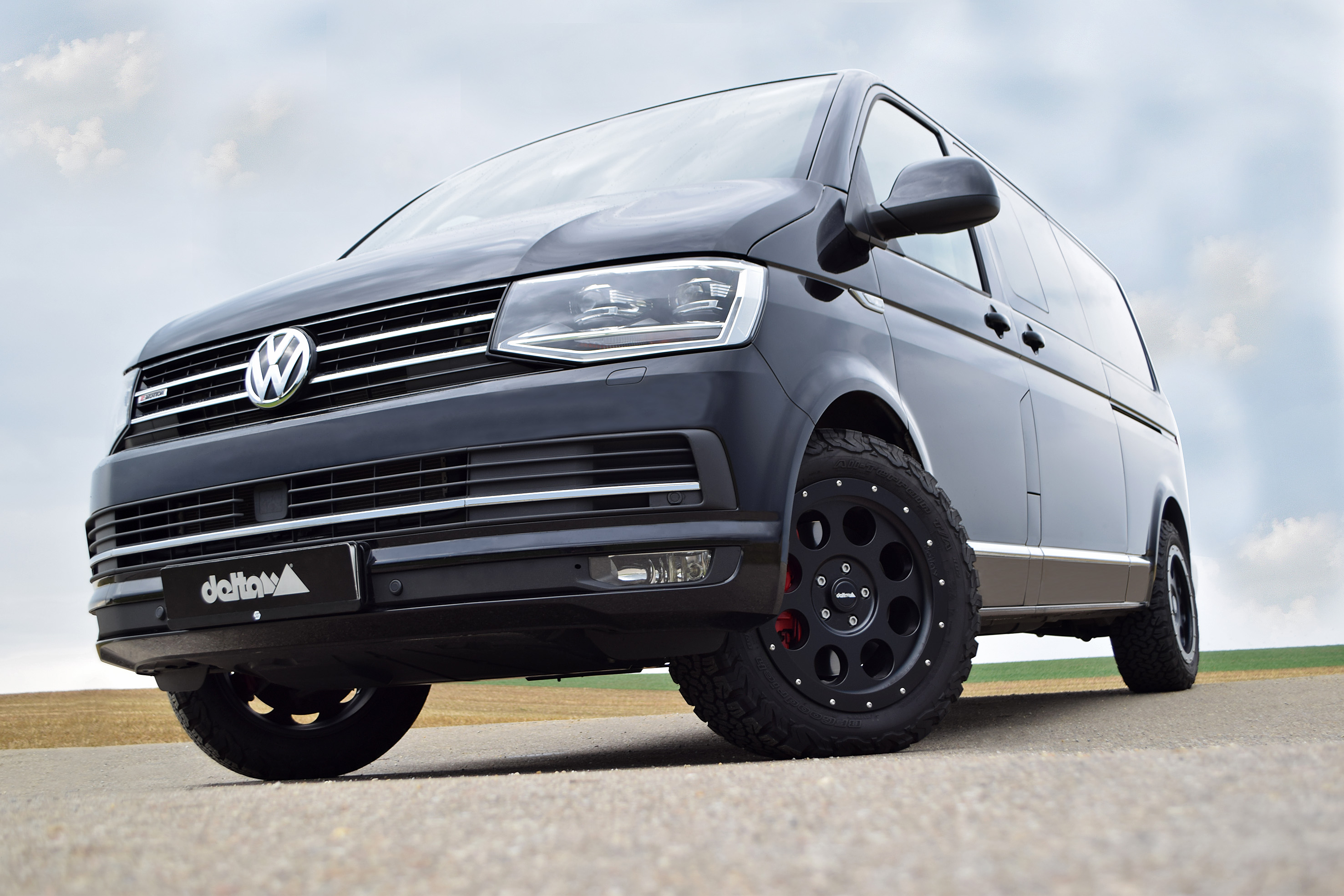 Southern German Tuning Experts delta4x4 have developed a complete wheel and tyre combination that reportedly "optimizes the performance of the VW Multivan T6 on the road, as well as out there in open terrain". The set consists of four tyres from the all-terrain line by BF Goodrich on KlassikB alloy wheels, which have a screwed-on guard ring for protection that can be replaced when it is damaged.
For use on streets and for adventurous trips to areas beyond the asphalt, SUVs like the VW Multivan T6 are a prime choice. But the issue delta4x4 identified is that the standard OE tyres and factory mounted wheels quickly reach their limit when used in open terrain.
According to the company, the 8.5-inch Klassik and KlassikB wheels were weight optimized, to achieve the goal of delta4x4, to provide wheels of maximum durability, at the lightest weight. The aluminium wheel conversion kit of the 18×8.5 inch delta Klassik or KlassikB models and the off-road/all around and all terrain tyres by BF Goodrich are available starting at 2,900 euros. The Off-Road aluminium rim is available in "matt black" and polished aluminium. The guard ring for the wheel can be replaced for 25 euros.