Travis Perkins: only Pirelli tyres are robust enough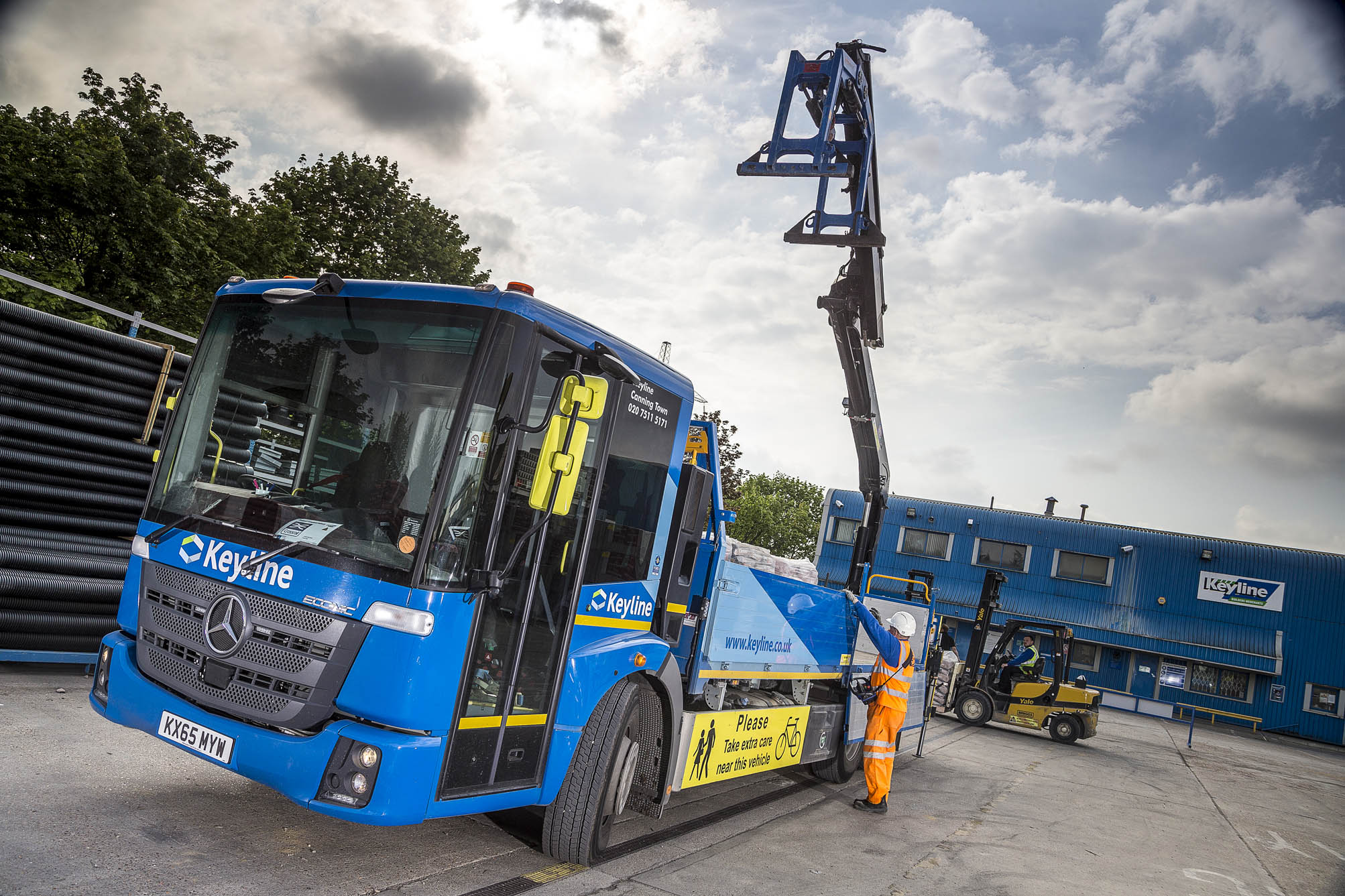 Say Pirelli and the first things you think of are high performance cars and stylish marketing. However, Pirelli's truck tyre of the business has received renewed attention in recent years, especially in light of last year's takeover of Pirelli by ChemChina. A key part of that acquisition was based on the belief that, while Pirelli is the undisputed technology leader of that relationship (especially in terms of car tyres), ChemChina's group of companies is known to be at its strongest in the commercial vehicle or "industrial" side of things. Since then, there have been renewed efforts to develop Pirelli truck tyre position in the UK, Europe and globally – a position that is likely to be augmented by addition production capacity (via the ChemChina group companies) in China as well as their brands. Set against this backdrop, Pirelli recently highlighted its partnerships with well-known truck fleets – notably Travis Perkins group here in the UK, a company it has supplied for 20 years.
Pirelli works with a number of corporations across the world to supply their truck fleets with tyres, one of its long-standing relationships is with the Travis Perkins Group, the UK's biggest supplier of building materials.
For the past two decades, Pirelli has supplied the Northamptonshire-based company with its front steer tyres for the majority of Travis Perkins' 2,000-strong truck fleet over 7.5 tonnes noting reliability, strength and top quality rubber as some of the reasons they choose Pirelli.
Graham Bellman, group head of transport at Travis Perkins explained: "Our 20-plus tonner, 30-feet long trucks often find themselves being driven over challenging terrains that are incredibly demanding on the tyres. We often supply heavy loads to building sites and these types of environments put extra demands on tyres compared to standard motorway driving. Our business means that our trucks often travel where they aren't designed to go, so we need to fit tyres that are robust and reliable."
A typical Travis Perkins truck will travel just 35,000 miles each year as most deliveries are local, but these are no ordinary, road-going 35,000 miles.
As far as product selection is concerned, Travis Perkins uses two of the flagship products from Pirelli, the FR:01 II and TR:01 II.
Bellman goes on to say: "There's always going to be damage to the tyres with the kind of strain we put our trucks through, but I believe that the damage would be worse, if we were to use other products on the market."
When choosing a tyre Andy Ray, Travis Perkins group fleet manager for the south-west and Wales believes that there are several factors to take into account: "In our business, we need a good premium tyre, with quality robust casing, and the product needs to have a strong supply chain throughout the whole of the UK. With such a big fleet, tyre availability is a major consideration for us. In my experience, very few companies can match the reliability and proactive approach to the supply chain delivered by Pirelli."
Pirelli's front steer tyre fitment gives Travis Perkins a quality starting point throughout its tyre policy, supplemented with retreads on drive and trailer axles. "We need a good premium tyre on the front of our trucks" explains Bellman "Pirelli tyres do the job and they generate a high value casing for us to utilise down the line."
Indeed, Bellman is confident not only that Pirelli's tyres are good as what they do, but also that no-one else is offering a product that can compete. He concludes: "We're not afraid to go out to tender, in fact we regularly do, but we've found nobody else who could provide us with the service that Pirelli does. They continually develop their products and keep up to date with the latest tyre technology. This is important to us, as there have been so many changes in our industry over the past few years. For us, Pirelli delivers a premium product and service at the right price."
Travis Perkins to add a fourth Econic
At the end of May Travis Perkins confirmed that it now runs three Mercedes-Benz Econics in London. The latest arrival was a 6×2 Econic 2628LL in the colours of its Keyline division. The chassis has a steering rear axle for enhanced manoeuvrability and is fitted with a dropside body by Massey Truck Engineering of Sheffield, as well as a rear-mounted, 14-tonne/metre HMF loader crane.
A fourth is expected to be delivered soon, which will be clad in the more familiar Travis Perkins green and gold colours. Travis Perkins' central fleet manager James Taylor said: "These trucks represent something of a departure for us but we received excellent support from Mercedes-Benz and Intercounty throughout the specifying and ordering process. As a result they are ideally tailored to deal with the challenging conditions they face in daily service. The vehicles have been well received by our drivers who find the low seating position and extra all-round field of vision aids both safety and comfort."