Pirelli industrial/consumer tyre business split continues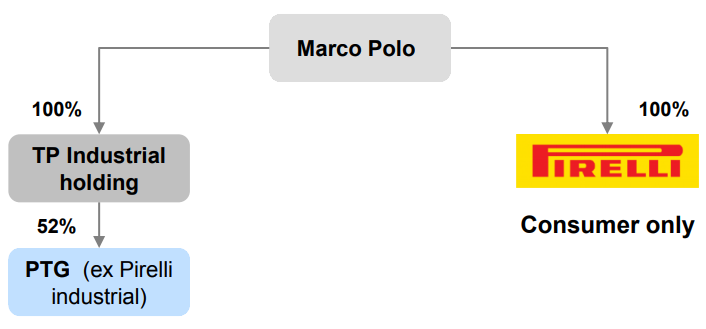 In parallel with presenting its full-year 2016 results, Pirelli has revealed further details of its complex ownership structure and how it is splitting its consumer and industrial tyre business into two separate entities.
The latest news is that, as of March 2017, TP Industrial holding (which owns the newly renamed PTG, which was called Pirelli industrial until recently – more on that later) has been separated out from Pirelli's consumer tyre business. In practice this means the assignment of TP Industrial holding to Marco Polo, Pirelli's sole shareholder. According to Pirelli, the assignment will "ensure that Pirelli and TP Industrial can pursue their own independent paths to growth and independently developed strategies".