Goodyear presents service providers with European TruckForce Awards 2016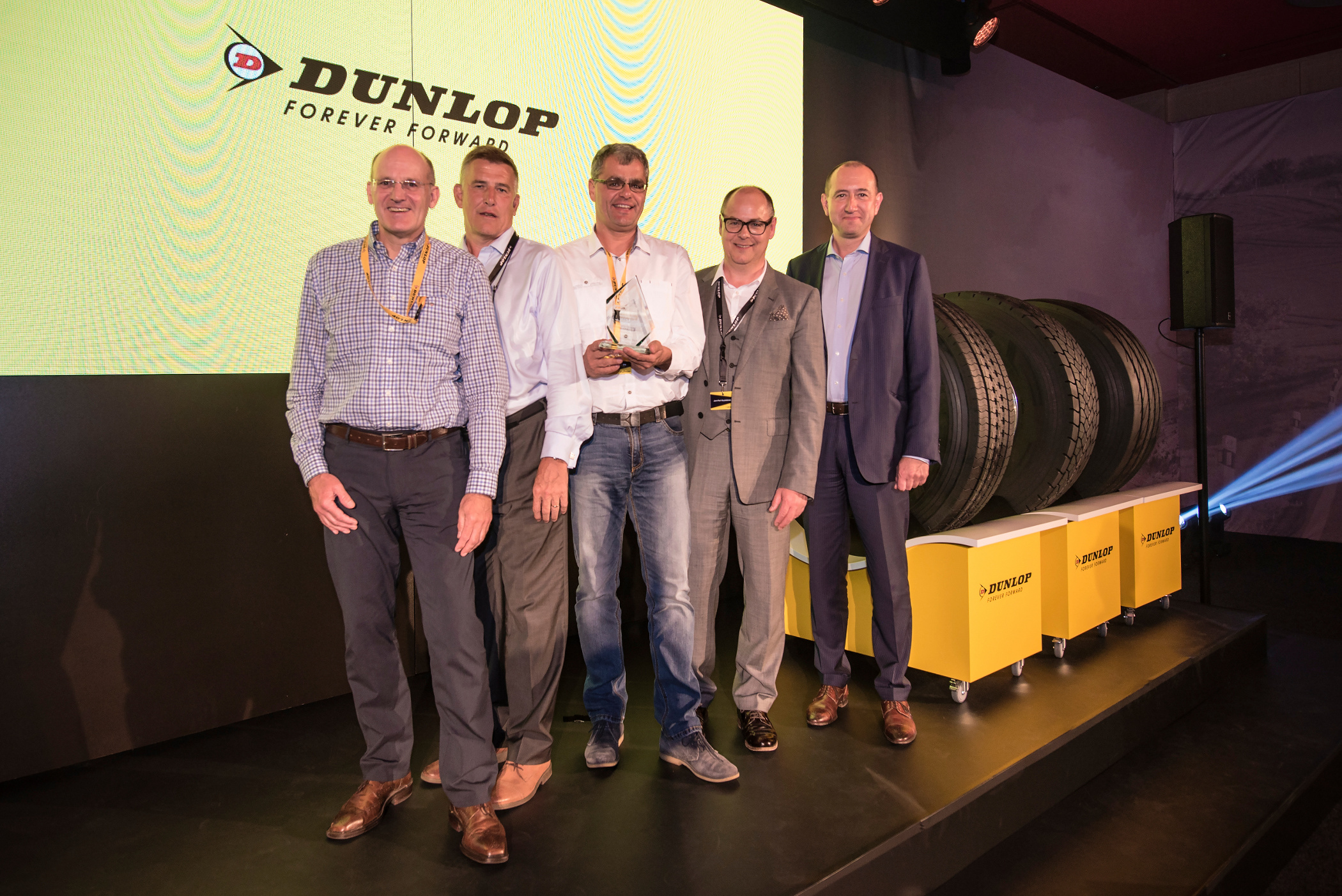 Goodyear has presented its European 2016 TruckForce Awards in Luxembourg, recognising the customer support of its 2,000-strong network. The awards ceremony was part of the second international TruckForce Convention and was held in parallel with the launch of the new Dunlop on-road truck tyre range.
"This was the second pan-European TruckForce Convention we have held. The convention itself and the TruckForce Awards underline the importance we put on our partners and the excellence we deliver across the TruckForce network," said Nigel Sowerby, director retail commercial and service development at Goodyear Europe, Middle East and Africa. "As well as introducing the new Dunlop on road truck tyre range, the program covered a number of topics including truck industry megatrends and the changing environment we work in, the future strategy for the network as well as recent and future developments to help make our partners' jobs easier including eJob, FleetOnlineSolutions (FOS) Next Generation, FOS Indirect and our ServiceLine 24h roadside assistance."
More than 80 service providers attended the event, from 20 countries, including Austria, Belgium, Bulgaria, Czech Republic, Estonia, France, Germany, Italy, Lithuania, Luxembourg, Netherlands, Poland, Portugal, Romania, Saudi Arabia, Slovakia, Spain, Switzerland, UK and Ukraine.
TruckForce was established in 2000 and comprises over 2,000 service providers, strategically located across 28 European countries. Each has the equipment and trained staff to tackle all tyre-related requirements. TruckForce is part of the Goodyear Fleet First program, offering amongst other services and products; Serviceline 24h – the 24/7 roadside assistance helpline with multi-lingual call center – and Fleet Online Solutions (FOS) tyre management program as well as the supply and service of Goodyear's comprehensive range of new and retreaded tyres.