Sailun puts its UHP tyres to the test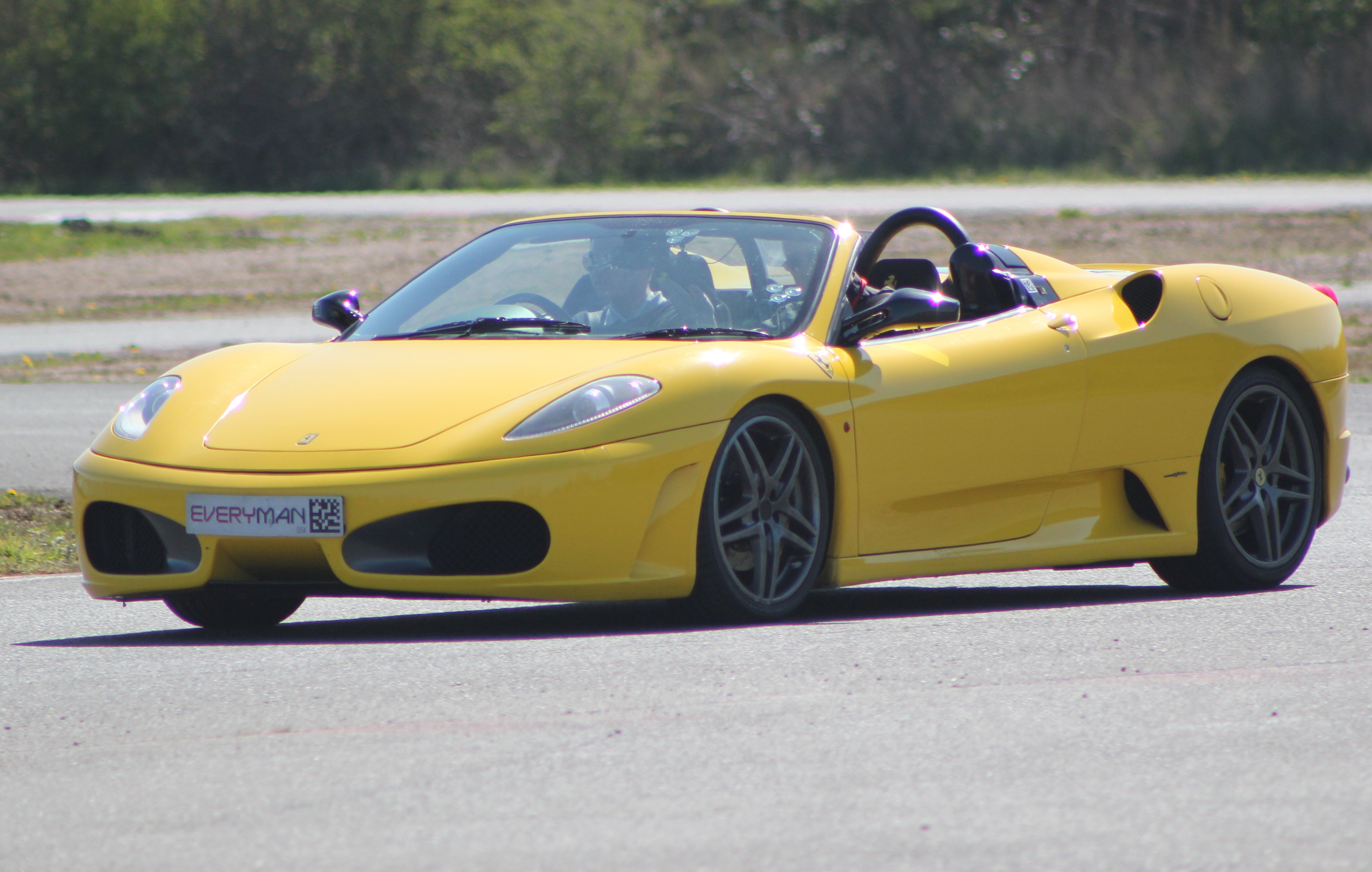 Manufacturer invites UK tyre dealers to experience Atrezzo tyres in track conditions
Sailun recently invited a number of key customers from across the country to experience the performance of its tyres in track-day conditions. The event, run in association with well-known national wholesaler, Bond International was held at the Everyman Racing Driving Experience in Prestwold near Loughborough in Leicestershire. As well as being an excellent opportunity to demonstrate its products, the Sailun track day also presented the opportunity to take part in Bond International's 50th Anniversary celebrations which are taking place this year.
Bond's customers, Sailun staff and other guests (including media representatives) took part in four experiences – wet braking, dry braking, slalom and high speed driving. While the more "normal" driving tests took place in everyday vehicles such as Skoda Octavias, Ferrari F430s were deployed for the high-speed experience. In both cases the cars were equipped with tyres from Sailun's Atrezzo passenger car tyre range.
The Ferraris were fitted with Sailun's Atrezzo ZS-R tyres in 235/ 35 R19 91W XL on the front and 275/35 R19 96W XL on the rear. According to the Sailun representatives, the new generation Atrezzo ZS-R is engineered to deliver precise wet and dry handling characteristics and features an asymmetrical tread design and an "enhanced rubber compound" which is designed to offer "exceptional performance on the street or on the highway".
When it came to the wet braking, dry braking and slalom, the track's Octavias were fitted with Sailun's Atrezzo Elite tyres in the relatively large 235/55 R17 fitment.
The tests were designed to give dealers the chance to experience Sailun's tyre products in both relatively normal circumstances – the dry braking test saw drivers halt the car at 20, 30 and 40 miles per hour well within highway code stopping distances – and also in more UHP conditions. Indeed, the very fact Sailun tyres were fitted to as powerful a vehicle as a Ferrari is a clear indication of the confidence Sailun has in its products.
Following the track day, which received positive feedback from the dealers that attended (which ranged from single-shop retailers to national franchises), it will be interesting to see if this confidence transfers into increased sales for Sailun in what remains a very competitive market space. What is clear is that growth remains on the company's agenda and morale is set similarly high.