Enjoy markets SUV selection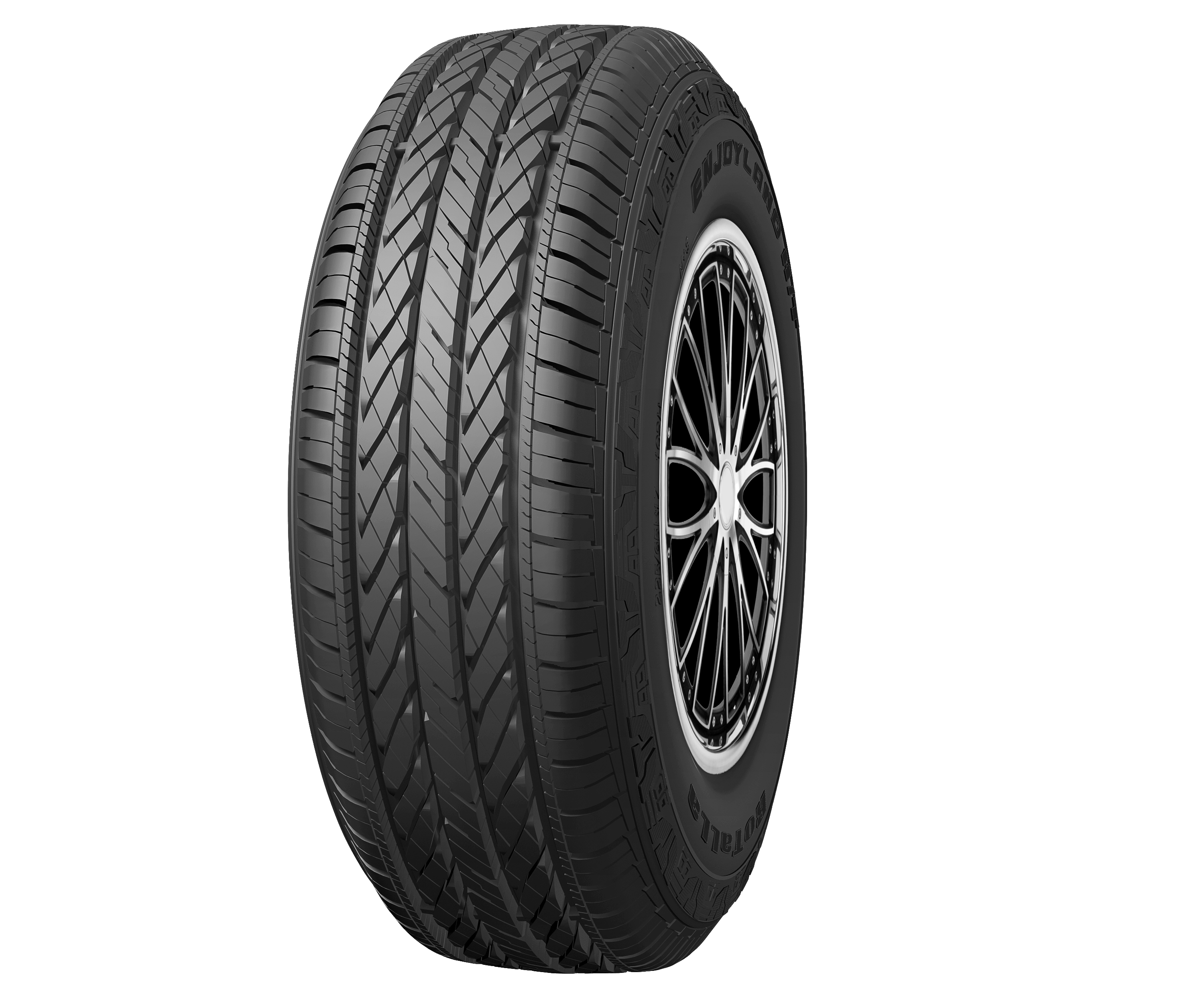 Enjoy Tyre reports that it offers UK and European customers a growing range of quality SUV/4×4 tyres from its two private brands – Routeway and Rotalla.
The Routeway Suretrek RY88 SUV H/T pattern incorporates four directional grooves along with "solid steel sheet" construction, which is designed to improve handling in both wet and dry weather conditions. Also, Enjoy claims "ultra-low noise levels" and improved ride comfort have been achieved, while a large shoulder pattern design is said to "significantly increase braking levels and drainage capabilities". The RY88 SUV H/T pattern is currently available in 25 sizes in 85, 80, 75, 70 and 65 series in T, H and V speed ratings in 15 up to 18 inch wheel diameters.
At the same time the Suretrek RY86 UHP Sport pattern reportedly offers "a streamlined pattern design" for "superior water drainage performance and low noise levels". The RY86 UHP Sport is available in 20 size options from 30 up 60 series in V and W speed ratings and 17 up to 26 inch wheel diameters.
Finally, the Routeway RY87 SUV A/T pattern has been specially designed for off-road vehicles and light trucks. It features a stone emitter at the bottom of the pattern and what is said to be "impressive mileage performance". The RT87 is currently available in 23 size options from 215/75R15 through to LT285/70R17.
The Rotalla range begins with the RF10 HT SUV/4×4 pattern. Company representatives suggest this tyre gives "impressive handling properties, superior ride performance, reduced tyre noise and excellent braking action on both wet and dry road surfaces and conditions". The RF10 HT is available in eight sizes from 235/60R 17 up to 265/60R 18 in H and V speed ratings and wheel sizes 17 and 18 inches.
According to the company, Rotalla intend to add more sizes to the range during 2016, with the launch their new A/T pattern range.
Both these brands are exclusively distributed in the UK by Enjoy Tyre's distribution partner Bond International and Rob Henderson, Enjoy Tyre's general manager for the UK and Europe commented:
"Through our Rotalla and Routeway brands we can provide a comprehensive selection of quality SUV and 4×4 patterns as we strive to build on our dedicated commitment to remain a leading competitor in all tyre market sectors."