Firenza's three SUV patterns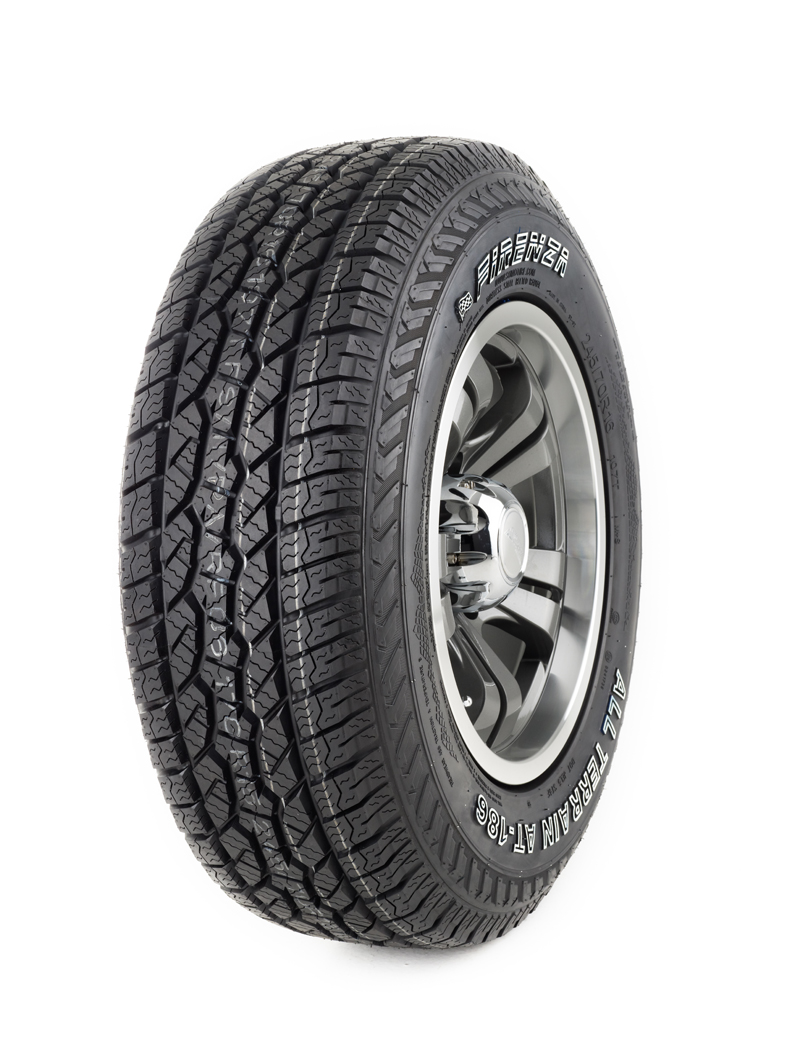 Singapore-based tyre brand Firenza offers three patterns for the growing SUV/4×4 sector in the UK and Europe.
The Firenza AT-186 pattern includes a combination of large drainage slots complete with fine sipes to ensure a comfortable drive performance plus a high standard of off-road handling capabilities whilst special centre blocks and shoulder lugs significantly reduce noise frequency levels.
The Firenza HT-183 pattern incorporates a four straight groove design alongside a special shoulder rib formation to "greatly increase high speed cornering ability whilst a series of sophisticated sipes help to lower noise levels and also give impressive wet traction", says company literature. Finally strong two-ply sidewalls have been included for added protection against unexpected road hazards.
The Firenza ST-185 pattern includes four straight grooves and deep sipes for steady grip. Also a central rib and centre back row configuration have been included for increased overall handling as well as stability. Finally the Firenza MT383 pattern has been specifically produced in line with all the features and benefits of the current SUV range.
The Firenza AT-186 is currently available in sizes from 31×10.50 R15 LT 6PR up to 275/70 R17 the HT-183 in sizes from 245/70R16 to 265/65R17. Meanwhile, the ST-185 is available in size options from 265/60R 18 through to 265/50R20 and the MT383 in sizes from 30×9.50R15LT up to 35×12.50R15LT.