Enjoy Tyre launches new all-terrain Rotalla 4×4 tyre, upgrades SUV tyre's label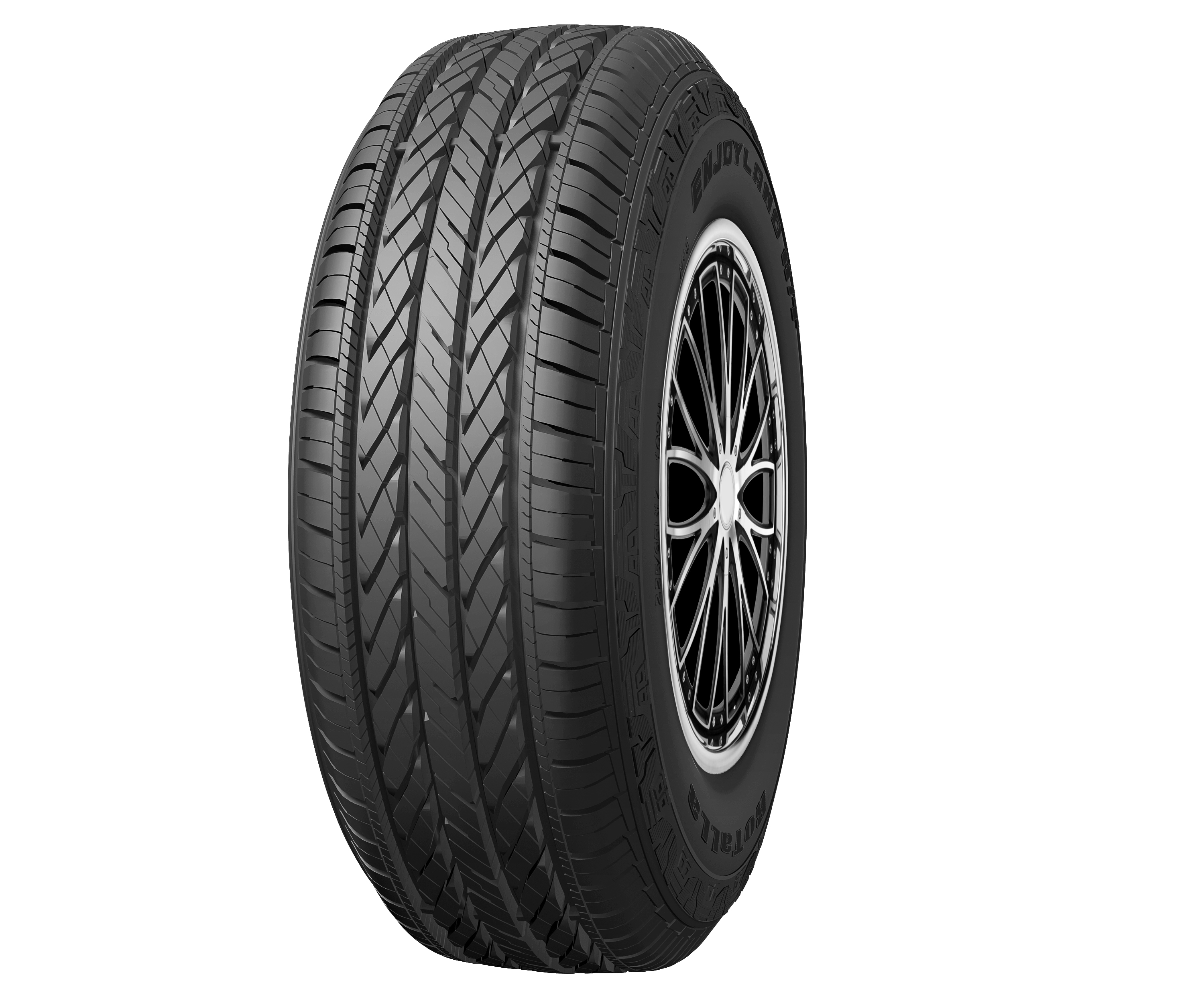 Noting the increasing popularity of the 4×4 and SUV market sectors, contract tyre producer Enjoy Tyre states that it now offers a "comprehensive selection of quality patterns" from its two private brands, Routeway and Rotalla. In the latter brand, Enjoy will launch a new all-terrain pattern – the RF11 A/T pattern which will become available throughout Europe in October with an initial choice of 19 sizes – to go alongside its more road-focussed existing offering, which features
The Rotalla RF10 HT is designed for on and light off-road applications. The tyre includes an internal structure with twin reinforced steel belts and spirally wrapped nylon that stabilizes the tread area and increases durability, Enjoy states. Other benefits include improved handling properties and drive performance, reduced tyre noise and superior braking action on both wet and dry road surfaces and conditions, according to the supplier.
The company adds that the complete RF10 HT range's labelling will be upgraded from EE to EC in October, having shown significant improvements in wet grip. A further 22 sizes will be introduced in October, taking the total size option to 30 sizes.
3 Routeway patterns cover 4×4 applications
Enjoy's other car tyre brand, Routeway presents three individual patterns for the 4×4 with the Suretrek RY88 SUV H/T incorporating four directional grooves and a strong construction with a solid steel sheet. The tyre design promotes drive performance in wet and dry road surfaces and weather conditions and overall safety, according to Enjoy. The Suretrek RY88 SUV H/T also includes the manufacturer's latest silencing technology for ultra-low noise levels, increasing ride comfort, and a larger shoulder pattern that further enhances braking capabilities and water drainage.
The Suretrek RY86 UHP Sport pattern incorporates a streamlined tread design for increased water drainage and low noise levels. The tyre's silicon compound ensures increased performance in wet and dry handling while a special sidewall design provides better rim protection.
The final tyre in the range, the Suretrek RY87 SUV A/T, has been manufactured for off-road and light commercial vehicles, and therefore includes a sidewall structure designed for durability in all weather and road conditions. The tyre also incorporates a stone emitter at the base of the pattern groove to protect against stones and mud damaging the tyre. Finally a high standard of wear compound and deep pattern design provides superior mileage performance, Enjoy concludes.