Apollo sites first Indian 'Go The Distance' pitch in Mumbai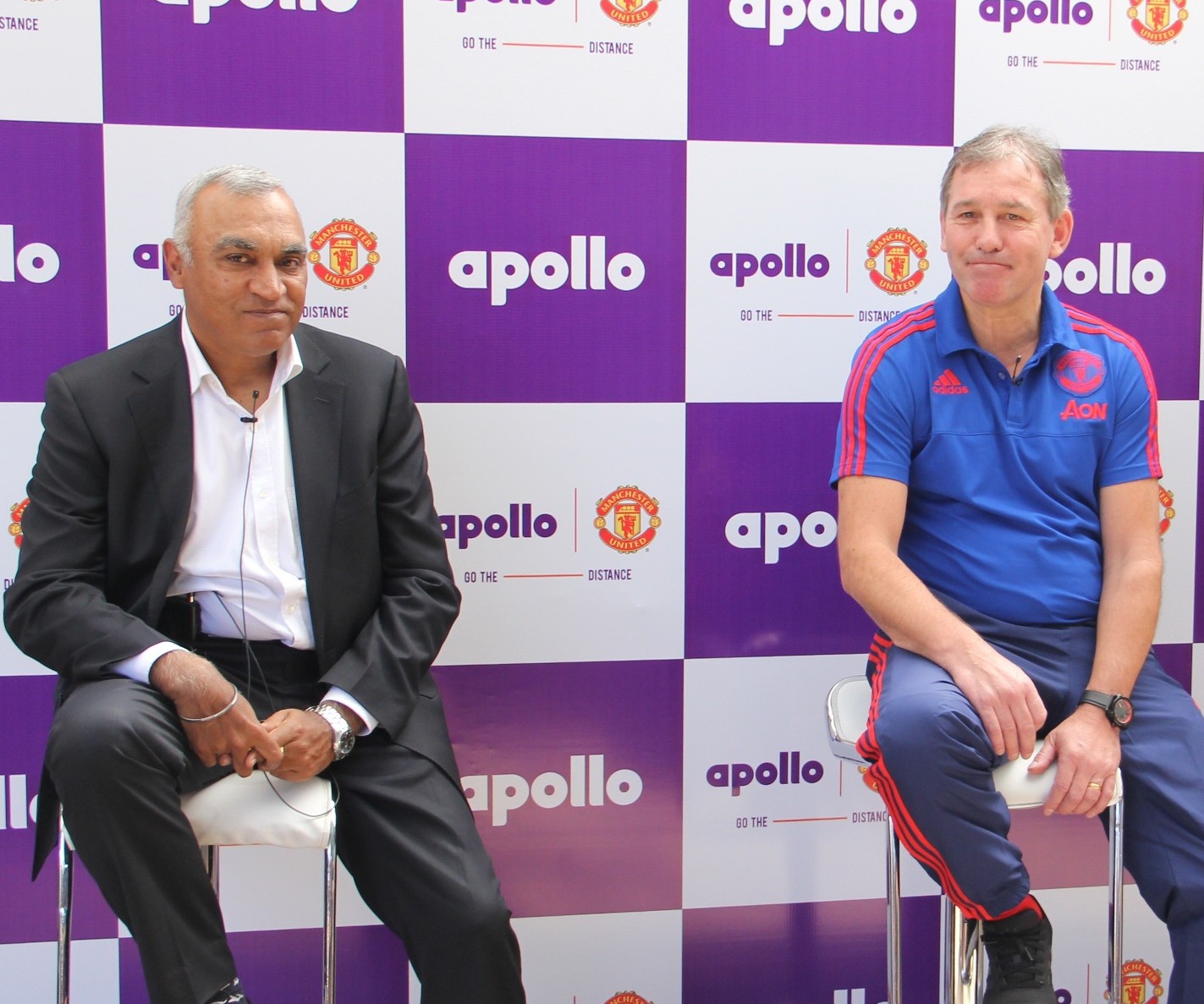 The establishment of dual-branded Apollo Manchester United 'Go The Distance' community pitches was said to be a key part of Apollo's Man U sponsorship when it began back in August 2013. The first such pitch was officially opened a year after the relationship began just outside the home ground of Manchester United, Old Trafford, in the United Kingdom. The latest news is that Apollo Tyres has now inaugurated India's first 'Go The Distance' football pitch in Powai, Mumbai.
Satish Sharma, president, Asia Pacific, Middle East & Africa (APMEA), Apollo Tyres Ltd and Bryan Robson, the longest serving former captain of Manchester United and Club Ambassador, inaugurated the 'Go The Distance' pitch by kicking the football on 21 January 2016.
The Go The Distance pitch is a state-of-the-art surface, which has been created using 100 per cent recycled rubber from company's own tyres. Roughly 10 tonnes of rubber, which is equivalent of 2200 tyres, has been used. It has been specifically designed around three key challenges incorporating control, agility, and accuracy, which are the key performance aspects for Apollo Tyres' products.
Speaking at the inauguration, Satish Sharma said: "Apollo Tyres as a company is committed to sustainability. This pitch in Mumbai, and the Go The Distance playgrounds in Chennai, created using end-of-life tyres, in addition to our increased focus on tyre retreading, is a proof of our commitment towards the cause. This Go The Distance pitch will also be available to the youth from the local communities to test out and hone their football skills."
"Go The Distance pitch is a very good platform provided by Apollo Tyres and Manchester United, which will help encourage the next generation of football talent, and allows us to engage further with the local community," said Bryan Robson during the inauguration.
Apollo Tyres has associated with Kick For All Academy for the upkeep and maintenance, and proper utilisation of the Go The Distance pitch.