Nexen Tire's inaugural Man City skill challenge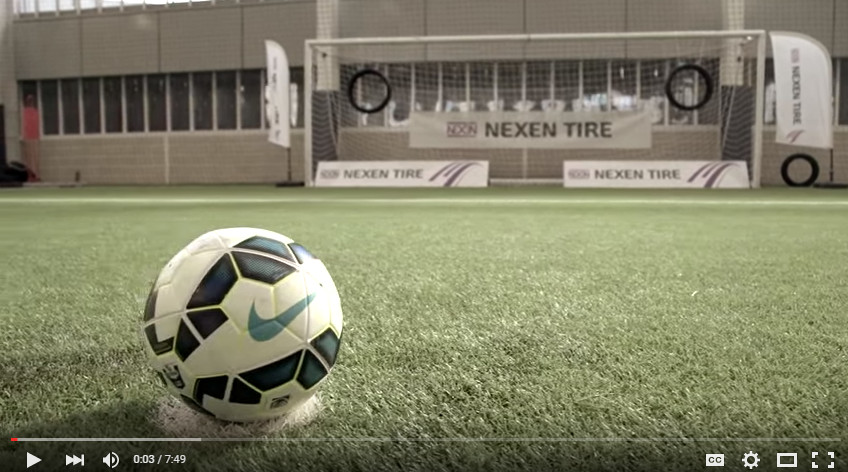 Manchester City FC and sponsor Nexen Tire has partnered in the running of the inaugural Nexen Tire Skills challenge on 14 October 2015. A video of the challenge was published on YouTube on 10 November.
The Nexen Tire Skills Challenge saw City players Raheem Sterling, Fernando Francisco Reges, Kelechi Iheanacho and George Evans compete in three rounds. In round one the professional footballers had three attempts to shoot through 24-inch Nexen tyres that were suspended from the goal posts, something that proved tricky for all the players. In round two things got more difficult with the size dropping to two 18-inch and two 13-inch tyres. Again, each player had three attempts. The final round saw the footballers aiming to shoot through a rolling 17-inch tyre.
The goal, if you excuse the pun, was for Nexen to increase global brand awareness using fresh content, to increase familiarity with the brand and to achieve viral online distribution. In addition to being posted on the official MCFC web page and on YouTube, the video will be communicated through Nexen's social media channels, such as Facebook, as well. So far, the video has received just under 2500 views on Nexen's YouTube page as well as over 80,000 on Manchester City's YouTube channel.