Messe Essen, CURC report increase in visitors to Reifen China 2014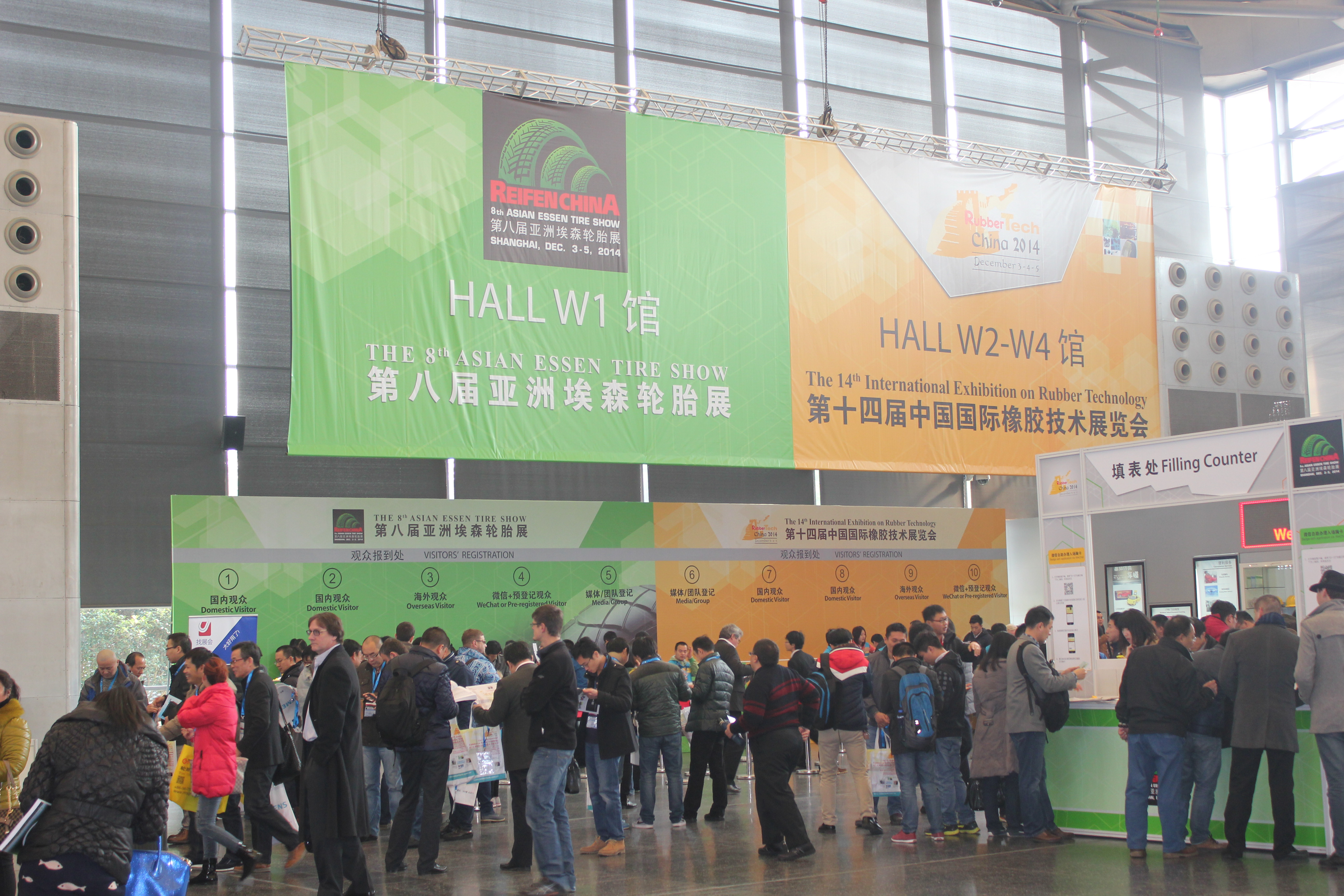 Messe Essen and the China United Rubber Corporation (CURC) have completed their review of December's Reifen China show, saying that the show, in conjunction with RubberTech China, continued its upward trajectory in visitor numbers. Messe Essen says that "around 17,500 visitors" gathered at the Shanghai New International Expo Centre between 3 and 5 December 2014, an increase of over 15 per cent year-on-year. You can read the Tyrepress/Tyres & Accessories review of the show here.
Of this visitor pool, almost 20 per cent travelled from outside China, nearly five per cent more than in 2013, Messe Essen added. Around 120 tyre, wheel and garage suppliers exhibited, while RubberTech China featured around 500 exhibitors.
"Reifen China is seamlessly continuing the outstanding results of our premier global fair Reifen 2014 at Messe Essen. The exhibitors praised, above all, the increased visitor quality and internationality. Moreover, a large number of companies used the chance and obtained information about our cooperative areas under the roof of Automechanika worldwide as from 2015," Oliver P. Kuhrt, CEO of Messe Essen, commented on the results of Reifen China and on the further development of Reifen.
"For us, Reifen China was a perfect platform in order to present Inmess GmbH in a new light and to meet our Chinese dealers and a few customers in one place in a short time. The fair was very informative and outstandingly organised," explained Jan-Marc Köp from Inmess GmbH in Bremen.
Elena Khabibullina, head of the Export Department at Trading House Kama in Russia, explained: "We have taken part in Reifen China for the first time and have presented a new steel wire tyre there. The number of visitors was high and we were able to establish contacts to a lot of potential purchasers. Moreover, the organisation was excellent: From the planning via the setting-up right up to the support with regard to customs questions, we were always able to rely on the team for the fair."
Reifen China 2015 will be open in Shanghai from November 11 to 13.