Toyo kicks off as AC Milan sponsor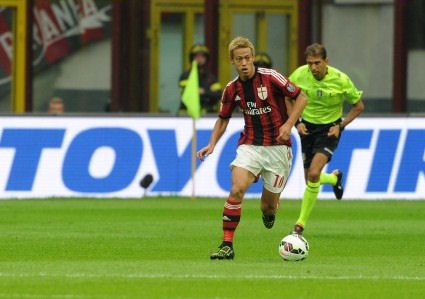 The start of Italy's Serie A football league on Saturday marked the beginning of Toyo Tire & Rubber's activities as an AC Milan premium sponsor. The tyre maker is supporting the top-flight Italian team for the 2014-2015 season, and as premium sponsor intends to "aggressively utilise" content featuring AC Milan in its advertising material. In addition to developing and launching a collection of branded items for its customers, Toyo says it is also producing video content that will highlight AC Milan's star players. The team's activities and match results will also be updated to the Toyo's Facebook page and "On and Off the Field" Tumbler page.
Toyo signed its sponsorship agreement with AC Milan in April. It views the club as an important source of branding content for the company, particularly in regards to the ongoing expansion of Toyo's international business. Its first activity as sponsor was a drawing campaign that concluded on 30 August and saw 100 winners receive AC Milan smartphone covers. Toyo is now recruiting 11 'Toyo Tires reporters' to attend and report on the Milan Derby against Inter Milan on 23 November. Further upcoming sponsorship activities includes a 'Toyo Tires presents' match against Napoli on 14 December that will see the Toyo Tires brand prominently displayed at AC Milan's home venue, the San Silo Stadium.