Toyo Tires becomes AC Milan premium sponsor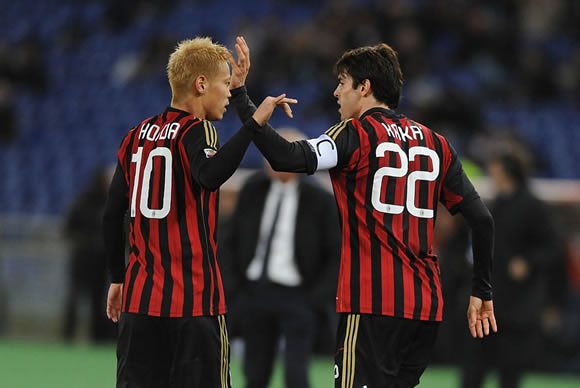 An agreement concluded today between Toyo Tire & Rubber and Associazione Calcio Milan – AC Milan – gives the Japanese tyre maker Premium Sponsor status with the football club until June 2016. Toyo says the sponsorship deal will influence its global branding content and help the company to "more clearly bring out the potential premium image of the products we offer." It anticipates "significant" medium-term advantages will result from the partnership in Europe and Asia, and in two regions where Toyo is "contemplating market expansion" – the Middle East and Russia.
"We are delighted to welcome Toyo Tires as a premium partner of the club," stated Barbara Berlusconi, AC Milan CEO and vice-president – and daughter of club owner, former Italian President Silvio Berlusconi. "Our shared values of performance and excellence lie at the heart of this relationship. It is also a partnership which reflects the global reach of our club and we are honoured to be working with a global brand such as Toyo. We look forward to building even stronger links with our many fans in Asia through this partnership".
"Companies must win the support of customers amidst fierce global competition. We wish to superimpose ourselves as a global player in the tyre industry through the beloved AC Milan club," added Toyo Tire & Rubber president and CEO Akira Nobuki. "We are honoured to take this opportunity to support AC Milan, a club that conforms to our spirit, and we will share our heart as one of the many fans around the world to build a bridge of support."