Full Zeetex tyre range launched for EMEA dealers in Thailand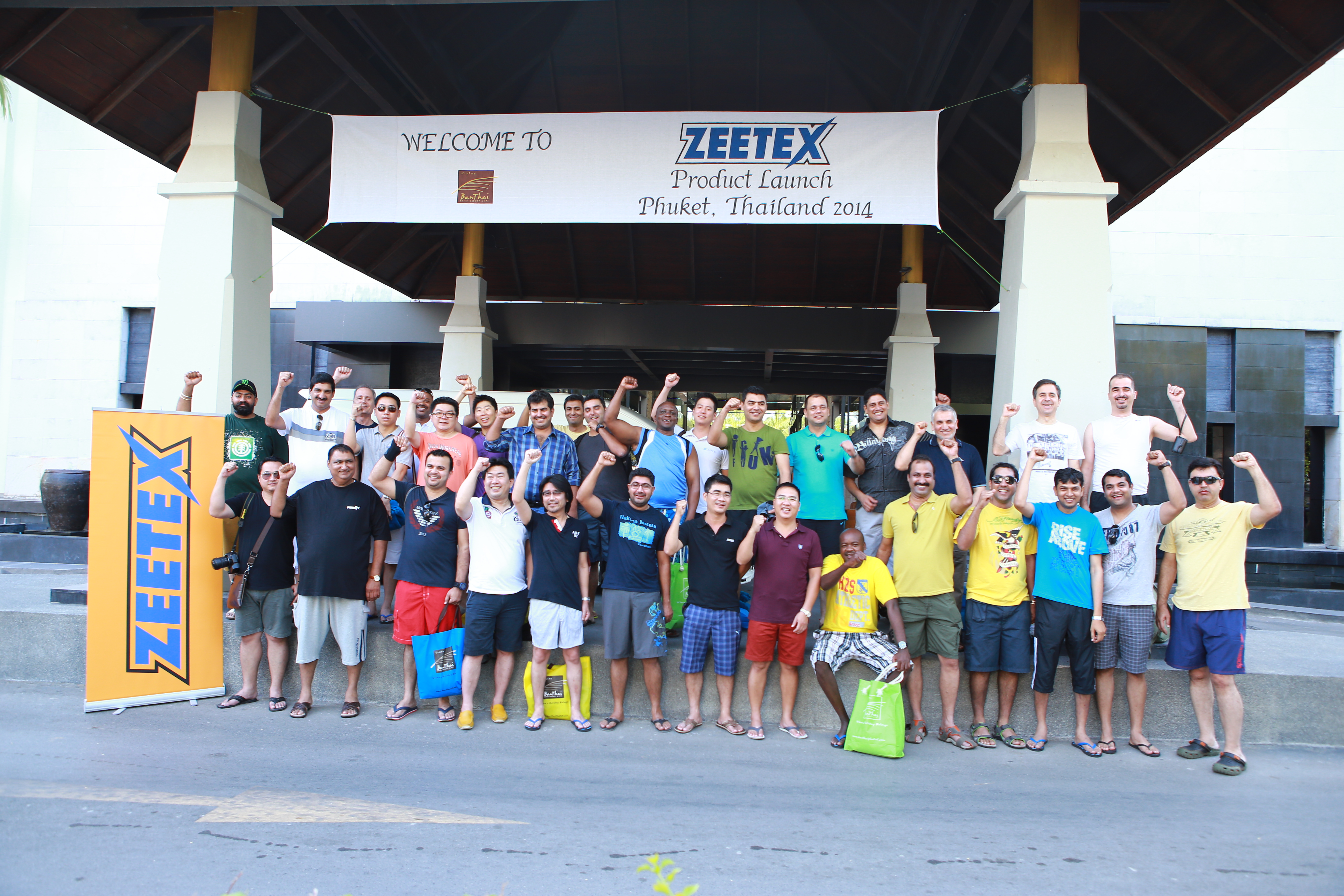 Following on from their European launch in February, the new series of Zeetex brand passenger car, 4×4 and light commercial tyres have been presented to 40 Africa, Middle East and ASEAN dealers. The six new models offer better road-handling and traction while delivering longer mileages, according to Zeetex distributor ZafcoTrading, and were unveiled on 20 March at the Palazzo Phuket, Thailand.
Zafco says the new products are designed to improve the position of the Zeetex brand, with a series of technological improvements leading to some improved EU tyre label ratings. The new tyres include two PCR fitments – the ZT2000 and the HP1000 – three 4×4/SUV models – the SU1000, HT1000 and the AT1000 – and a light truck tyre, the CT1000.
The HP1000 features improved handling and stability at high speed and on bends; greater steering precision; a quieter ride, with most sizes carrying a tyre label with only one ); and a tread optimised for wet traction. It is available in 22 sizes between 15 and 19 inches, with EU tyre labels ranging from C-B-)) to E-E-) (rolling resistance-wet grip-passby noise).
The ZT2000 features wide grooves to resist aquaplaning; enhanced tread block stiffness for regular wear and increased longevity; and an optimal pitch variation design. Zafco calls the tyre "safe and reliable in both wet and dry conditions." The tyre is available in 11 sizes between 12 and 15 inches, and has achieved EU tyre label grades between E-C-)) and F-E-)).
The SU1000 SUV and crossover tyre includes a versatile tread design; optimised tread pitch sequence for low road noise; precise handling and steering response; and improved overall vehicle stability, even when cornering at high speeds. It is available in 14 sizes between 17 and 22 inches, with impressive tyre label ratings between C-B-) and C-C-)).
The HT1000 is designed for road-going 4x4s and light trucks in all seasons, with increased tyre life; wider circumferential and lateral grooves for aquaplaning protection; and improved ride comfort. Its 12 4×4 sizes between 16 and 17 inches are all rated E-C-)) on the EU tyre label.
The AT1000 is an all-terrain, all-season 4×4 and light truck tyre with a more aggressive tread design, superior wet and dry grip, improved ride comfort and stability on and off road, and Zeetex's most rugged and robust tread design for increased mileage. Its nine 4×4 models range from 15 to 17 inches, and are rated between E-C-))) and F-C-))).
Finally, the CT1000 light truck tyre has a more rugged casing to withstand greater loads; a tread to resist irregular wear; increased durability; and a wider tread for better handling. It is available in 14 sizes, from 14 to 16 inches, labelled between C-A-)) and F-B-)).
The tyres were launched to customers attending the Palazzo Phuket event with a range of performances from Africa and Asia. Short presentations on each of the new tyres are available on the Zeetex YouTube channel.