TRIB rolls out redesigned website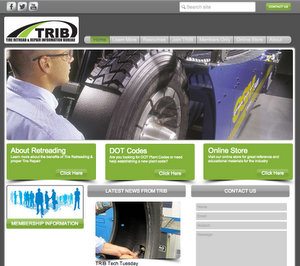 US-based retreading advocate the Tire Retread & Repair Information Bureau (TRIB) launched its redesigned website at www.retread.org. TRIB says that enhancements to the site will continue to be rolled out in 2014, including additional features for the benefit of TRIB members.
Some of the major features of the new website include:
• A "Learn More" section devoted to educating the public about the retread and repair industries and dispelling common myths.
• A Resources section that includes all TRIB educational videos, recommended links, downloadable government studies concerning retreading, a retread tyre buyer's guide and other articles and information for the retread and repair industries.
• A safe and secure online store for the purchase of materials from TRIB, including understanding retreading brochures, industry recommended practices, training programmes and other reference documents.
• A simple way for users to look up DOT codes and find retreaders.
• A smartphone-optimised version of the website.