Vipal Rubber provides online training during social distancing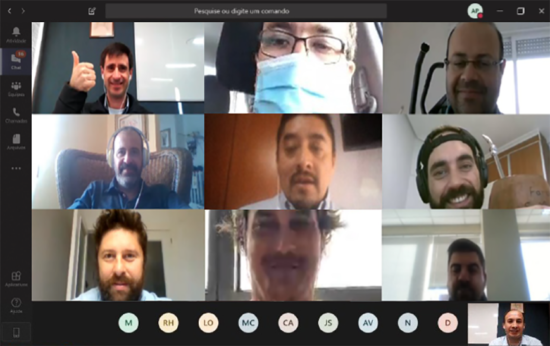 Retreading material supplier Vipal is offering online training with its internal team as a way of making the most of the social distancing period.
Specifically, Vipal recently made courses at Univipal (the company's corporate university) available to all audiences. The courses include Vipal's commercial and technical teams in Brazil and abroad, with real-time guidance from Univipal instructors. The idea is to take advantage of the distance to improve and update knowledge and further prepare its professionals to meet the new demands of the market.
Since April, Vipal's internal team has been receiving daily online training on various topics related to the company's business and the tyre retreading segment. Always under the coordination of a Univipal professional, over 40 training sessions were held covering subjects such as: Tyre Repair Patches; main causes and process failures in truck Tyres; Tyre Legislation; Scrap Analysis; Rubber Compounds; ECO treads, among others. In addition to these, 16 more are scheduled to be transmitted.
"It has been a very important laboratory for activities that we previously believed to be in a certain way, that is why it is relevant to bring everyone together through online tools. We are aware that this moment in time requires adaptations and a different attitude", says Guilherme Rizzotto, commercial and marketing director at Vipal Rubber.
"In doing that", he continued, "we first make Univipal's online courses available to all audiences in order to qualify the segment for after the pandemic. Now, we do it in a similar way with our employees. In addition to improving and updating our team's knowledge, we are taking the opportunity to better understand how to work with the available technologies and test the possibilities of online tools in our market, which should be a trend".