Pro-Align launches wheel alignment online Support Zone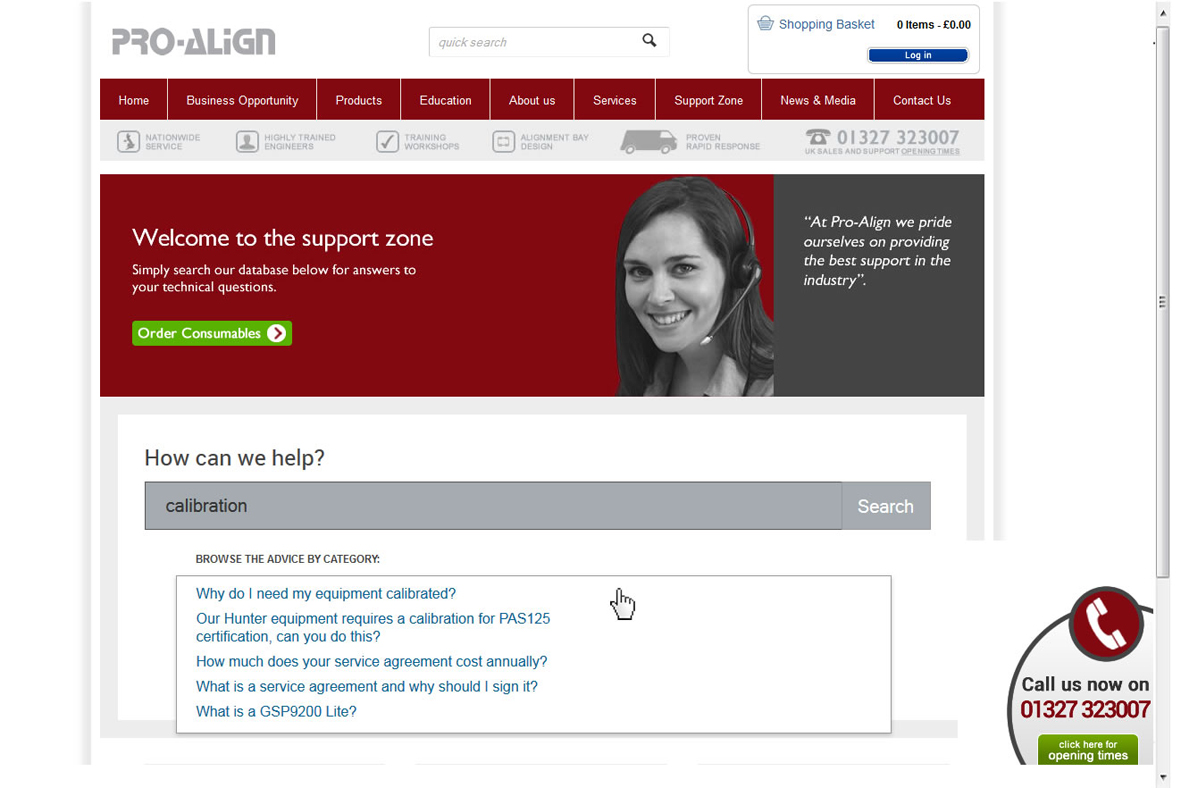 Pro-Align has launched a new online Support Zone for technicians and workshop owners. The distributor of Hunter wheel alignment systems, balancers and changers says the site will give easier and greater access to support materials, including answers to some of the most commonly asked questions about Pro-Align. The Support Zone is available at www.pro-align.co.uk.
"In additional to supplying a range of world class products, we pride ourselves in backing this up with the very best levels of care and service available," explains Paul Beaurain, managing director, Pro-Align. "In today's 24/7 connected world, our customers may have queries outside of traditional workshop and helpdesk hours, so the Advice Centre within the new Support Zone is another way of answering their queries, no matter what time of the day they may arise."
The content of the Advice Centre has been complied using extensive records from Pro-Align's existing telephone helpdesk to ensure that the most common queries are explained simply and easily. In addition, Pro-Align's team of fifteen field service engineers have also contributed answers to some of the most common questions they are asked when making servicing or equipment installation visits.
Topics currently covered in the zone include aftersales, technical, marketing, accounts as well as a series of handy buying guides and company information about Pro-Align.
"Innovation and customer service are at the very heart of what we do and this great addition to our website is just another example of this," continues Beaurain. "Our equipment already provides some of the fastest and most efficient ways for workshops to make money, and we can further back this up with equally instantaneous and efficient advice."