Pro-Align to create workshop space to demo products at Automechanika Birmingham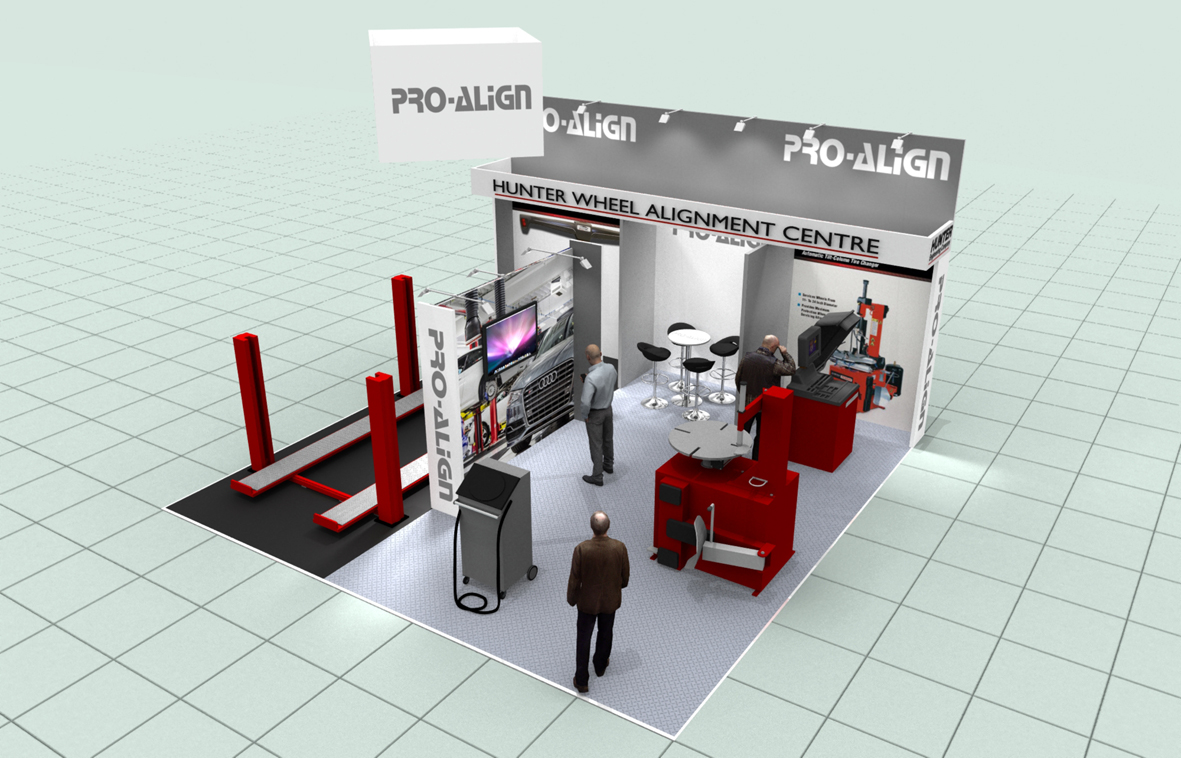 Hunter garage equipment supplier Pro-Align will bring a new concept to Automechanika Birmingham (stand 19D80), designed to show how workshop spaces, even on the smaller side, can be transformed to offer profitable wheel alignment and wheel servicing. The interactive concept has been designed to give technicians and business owners a real-world experience of its systems, emphasising the ability of smaller businesses to deliver quality Hunter and customer service levels or returns. The company will demonstrate live award winning equipment like the Hunter Elite TD wheel alignment system, in addition to launching the new Hunter Road Force Elite and Pro-Align TCLine tyre changer systems.
Additionally Pro-Align's EC Design studio will prepare genuine workshop designs for business owners to view in virtual reality on stand, to then see how Hunter wheel servicing solution can improve operational efficiency and workflow, all before installation.
"With thousands of workshop owners and technicians expected at Automechanika, we wanted to create a new concept which made it easy for all sizes of garages, workshops and dealers to visualise (almost pick up and slot in) exactly how a Hunter alignment bay concept, can not only can fit into their available space but help transform and improve their existing businesses fortunes," explains Paul Beaurain, managing director, Pro-Align. "We're incredibly excited about how even those with limited and restricted budgets can benefit from premium Hunter alignment servicing and generate greater all-round returns with the Pro-Align strength behind them compared with those going down a lower cost route."