Bridgestone adopts Bandag as sole European premium retread brand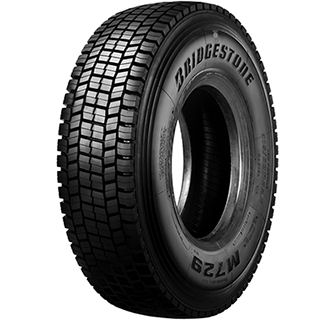 The Bandag brand is to be the only premium retread brand name used by Bridgestone in Europe. The company has decided to phase out the Bridgestone brand on its retreading products within our region as it considers Bandag to be the "world's leading retread brand." Therefore, current Bridgestone-branded pre-cured tread products will gradually be phased out in favour of Bandag-branded products.
As the first step in this process, the Bridgestone-branded M729EVO will be discontinued and replaced a Bandag-branded M729EVO which, despite the identical product name, is said to be "even better performing" than the product it replaces.
"The new Bandag M729EVO is an outstanding product," commented Harald Van Ooteghem, senior manager marketing planning within Bridgestone Europe's Commercial Business Unit. "It builds on a combination of Bandag know-how with design features of the successful Bridgestone M729. We are confident in its potential to result in up to ten per cent better mileage than the predecessor product."
The Bandag M729EVO product is M+S marked, M-speed rated (81mph/130kmh) and features a convex block design, which Bridgestone says reduces stress at the block edges and dramatically cuts down the heel and toe wear. It will be available in different sizes, allowing retread of the most common casings used within this segment.