Bandag launches new urban drive tread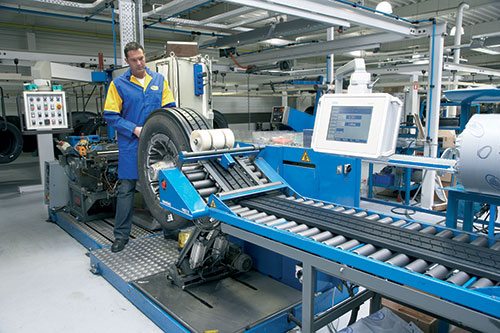 Bridgestone Europe has introduced a new Bandag tread intended for urban applications such as city buses and waste collection vehicles. Called the BDU2, the tread will be available in various widths, allowing for retreading of the most common casing sizes used within this segment.
The BDU2, successor to the BDU(E), is aimed at vehicles exposed to a violent working life: short turns, frequent stop-and-go's, curbs, narrow streets, potholes, irregular loads and changing road surface types – in other words, vehicles that need a tyre with a specific level of robustness. Bridgestone says that compared with the BDU(E), the BDU2 delivers up to 20 per cent more life, while its M+S pattern generates "excellent traction and braking performance on dry and wet roads, providing all-season safety." The tread pattern is designed to generate a minimum of noise and the BDU2's J-speed rating (62mph or 100 km/h) makes it suitable for higher-speed intercity transport.
"With the new Bandag BDU2, urban fleet operators have now access to one of the most advanced retread products on the market, fulfilling all technical and personal requirements for their demanding application, such as outstanding safety and passenger comfort, superb all-seasons performance, and of course a long tyre life," says Harald Van Ooteghem, senior manager marketing planning, Commercial Business Unit, Bridgestone Europe.