Tag: Thomas Higgins
We can expect a flurry of business card printing and updates to LinkedIn profiles at Bridgestone in the near future following the announcement of several key appointments in the Americas and Asia Pacific regions. These latest executive management changes follow those announced in December 2019.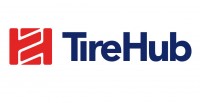 The wholesale tyre distribution networks owned by Goodyear and Bridgestone in the USA are combining to form an operation the two protagonists claim will be "one of the largest tyre distribution joint ventures in the United States." This 50-50 joint venture, announced yesterday, echoes the arrangement that Michelin and Sumitomo Corporation entered into at the start of the year.
As of 1 January 2018, Thomas Higgins will take over as chairman of Bridgestone Europe NV/SA, succeeding Eduardo Minardi in this position. Higgins will also become a senior officer of Bridgestone Corporation and will retain his role as president of Bridgestone Americas' US & Canada Consumer Tire Sales Division.