Bain Capital buys US distributor Dealer Tire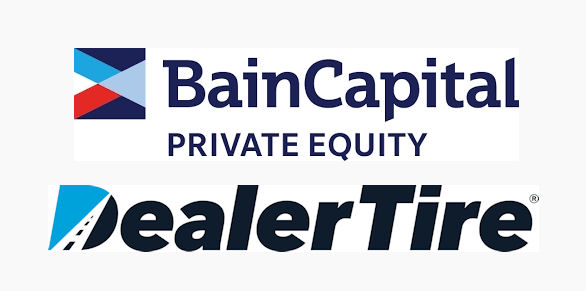 The private equity firm building up a European tyre distribution group through its acquisition of firms such as Fintyre and Reiff has made a significant investment in North America. Bain Capital reports its acquisition of a majority shareholding in US-based aftermarket tyre and parts distributor Dealer Tire, LLC. The interests of Lindsay Goldberg LLC, Dealer Tire's investment partner since December 2014, will be acquired by Bain Capital Private Equity. The transaction is expected to close by December.
Dealer Tire will continue to operate under the leadership of its current management team, led by chief executive officer Scott Mueller and president Dean Mueller. While financial terms of the private investment were not disclosed, a party familiar with the deal has estimated that the shareholding may change hands for in excess of US$2 billion.
"We're very appreciative of our partnership with Lindsay Goldberg," said Scott Mueller, founding partner and chief executive officer of Dealer Tire. "Their support has enabled us to expand our business and invest in opportunities that position us for continued growth. We're excited about our new partnership with Bain Capital because their reputation, track record and investment philosophy align well with Dealer Tire's goals and values. As we move into our second century in the tyre business, we believe our new partnership with Bain Capital will benefit all stakeholders and keep Dealer Tire well positioned to remain an innovative industry leader."
Based in Cleveland, Ohio, Dealer Tire draws upon a century of tyre business history. The firm was founded in 1999 by the owners of the 1918-established tyre retail chain Mueller Tire & Brake. It specialises in helping vehicle manufacturers and dealers grow their tyre and maintenance businesses, providing dealers with the tools they need to sell replacement tyres, such as training, inventory management solutions, retail pricing support, marketing materials, road hazard coverage and warranty assistance.
Dealer Tire has made several strategic moves this year to expand its platform. In May, it invested in SimpleTire, LLC, an online marketplace with a virtual inventory model that facilitates web-based tyre sales. Previously, it announced an investment in Tyrata, Inc., a tyre sensor and data management company.
"Dealer Tire has a unique value proposition that employs innovation and technology solutions to help customers and partners seize the significant opportunities in tyre replacement sales and service," said Joseph Robbins, a managing director at Bain Capital Private Equity. "We are excited to partner with the Mueller Family and the talented management team they have assembled as they continue to expand the company's platform to support dealers, OEMs, tyre manufacturers and web-based customers in accelerating their growth in this vibrant industry sector."
Bain Capital's acquisition of Dealer Tire is subject to customary closing conditions, including requisite regulatory approvals. J.P. Morgan and Moelis & Company are serving as financial advisors, Debevoise & Plimpton as legal counsel, and Ernst & Young as accounting advisor to Dealer Tire. Cowen is serving as financial advisor, Kirkland & Ellis as legal counsel, and PwC as accounting advisor to Bain Capital Private Equity. Weil, Gotshal & Manges is serving as legal counsel to Lindsay Goldberg.