EC clears Bain Capital's acquisition of Reiff's tyre distribution business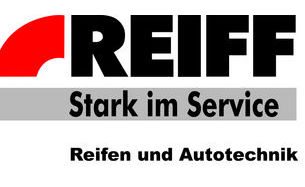 A further step towards consolidation within Europe's tyre wholesaling sector has been taken with the European Commission approving the sale of Reiff Reifen und Autotechnik to US private equity fund Bain Capital Investors LLC. The new owner states its intention to become a regional leader within this business.
After receiving notice on 25 July of Bain Capital's intention to take sole control of the Reiff Group's tyre distribution and automotive technology division by way of a purchase of shares and assets, the European Commission examined the transaction under its simplified merger review procedure. It determined that the acquisition of the replacement market tyre distributor, wheel supplier and truck tyre retreader "would raise no competition concerns given the limited overlap between the companies' activities."
The planned share purchase was first announced in late June. At the time, Ivano Sessa, a managing director at Bain Capital Private Equity, stated that the acquisition "represents our first step towards creating the leading Pan-European player in the tyre distribution sector."
Bain Capital's acquisition of Reiff Reifen und Autotechnik will be carried out by its European Tyres Distribution Limited platform holding company, which was established for the purpose of consolidating replacement tyre distribution operations across Europe. The London-based company acquired Italian wholesaler Fintyre in March this year.
"We are delighted to be partnering with Reiff, and this is evidence that we are delivering on our strategy of optimising our position across the highly fragmented European tyre distribution sector," commented Mauro Pessi, chief executive officer of European Tyres Distribution Limited and Fintyre.
Eberhard Reiff, chief executive officer of Reiff Reifen und Autotechnik, declared the acquisition to be "best choice" for the business's further internationalisation. "We are proud that the new partnership with Fintyre shall become the nucleus for the largest manufacturer-independent tyre supplier in Europe," he added.
Together, Fintyre and Reiff Reifen und Autotechnik are expected to achieve annual revenues in excess of 750 million euros. Bain Capital states that European Tyres Distribution Limited will, going forwards, strengthen its position through both organic growth and further acquisitions of European tyre distribution companies in order to become Europe's "leading independent tyre supplier."