Buyers found for 2 more Fintyre businesses in Germany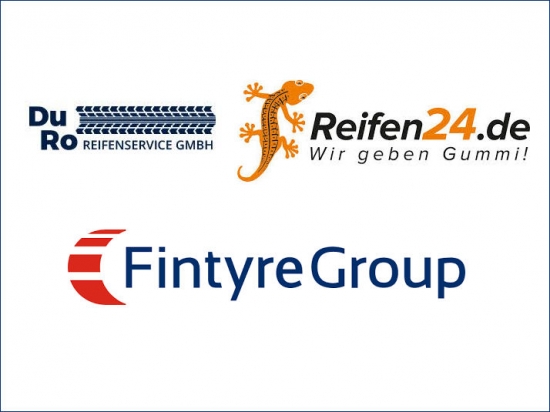 A week ago, Bridgestone announced its acquisition of 42 Reiff Reifen und Autotechnik retail outlets in Germany from the now-bankrupt Fintyre Group business. The insolvency administrator handling the Fintyre case reports that buyers have also been found for two further Fintyre businesses, Duro Reifenservice GmbH and Reifen24 GmbH. The purchasers are well-known players in Germany's tyre market.
.
"There is now a going-concern solution for retail and service company Duro Reifenenservice as well as for online tyre dealer Reifen24," announced insolvency administrator Miguel Grosser from legal firm Jaffé. This means the two firms' three sites will stay open and their 21 employees will keep their jobs.
Duro Reifenservice operates from two locations, servicing end consumers and corporate customers in the Rhineland region. The insolvency administrator reports that a former owner of the company, Eric Tillmanns, has repurchased the business. Duro's wholesale arm, MoTi Reifen GmbH, faces the same fate as other Fintyre Group tyre wholesale firms in Germany – liquidation.
Reifen24 is an online wholesaler and retailer of tyres and rims for cars and motorcycles. It trades both within Germany and in other markets. Sales take place via the reifen24.de, pneu24.de and motorradreifenguenstig.de domains. The company's new owner is none other than former managing director Hendrik Salewski.
Negotiations over other retail businesses progressing well
"We are pleased that we've now been able to find investment solutions for two additional former Fintyre companies. This also gives us confidence regarding the outcome of negotiations with potential investors for the other sectors," stated Miguel Grosser. At the start of the month he announced that alongside the successful sale of Duro Reifenservice and Reifen24, negotiations for the sale of Secura Reifenservice GmbH (tyre retail and service, 60 employees) and TyreXpert Reifen + Autoservice GmbH (tyre retail specialist, 107 employees) were progressing well. While he's yet to share further details about these negotiations, talk within the market is of buyers already existing for at least some of the nine Secura sites. Again, the deal is said to involve a known player within Germany's tyre market.
Fintyre's businesses in Germany filed for bankruptcy at the beginning of February due to insolvency and over-indebtedness. The group employed a total of more than 1,300 people and generated group sales of around one billion euros. It is now apparent that the three major Fintyre wholesale companies – Reifen Krieg, RS Exclusiv and Tyre1 – are going through the process of liquidation. This action will result in the loss of 274 jobs, 112 at Reifen Krieg, 43 at RS Exclusiv and 119 at Tyre1.