Goodyear Total Mobility tweaked to meet new COVID-19 challenges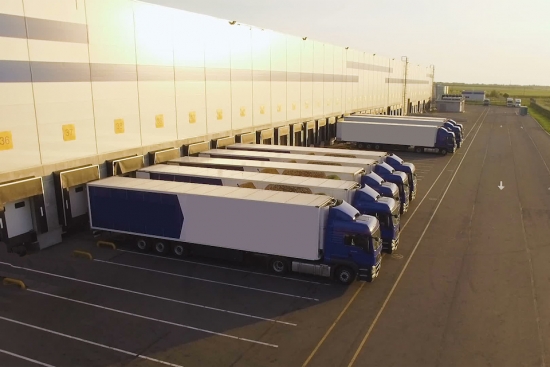 In March, the rapid spread of COVID-19 began to drastically impact almost all industries across Europe. Some had to accelerate production to address a sudden spike in demand while others cut back production in response to declining demand and as a means of limiting the further spread of the virus.
Grégory Boucharlat, vice president of Goodyear's Commercial business in Europe, notes that truck fleets that serve a range of different industries needed to change their daily operations within a very short period of time. "Depending on the core activity of the fleet, we saw very quickly two opposing forces developing across the fleet landscape," he explains. "We see a number of our large fleet customers running overtime to deliver essential goods such as food, medical and chemical supplies and for them uptime and the availability of drivers are even more critical than before. On the other hand, fleets being a critical part in the supply chain of automotive or industrial materials have a large number of vehicles parked on their yard because of factory closures."
This fluid environment represents both a challenge and an opportunity to transport and logistics companies, as well as their suppliers. To support the evolving needs of its customers during these extraordinary times, Goodyear has further customised its 'Goodyear Total Mobility' end-to-end fleet offer with a new voluntary service pack.
Dedicated service teams
To ease the workload of very busy fleet managers, a dedicated proactive service team has been assigned to manage tyre alerts on their behalf. Whenever a vehicle equipped with the Goodyear tyre pressure monitoring system sends a fast leak, temperature or low tyre pressure signal, the service team swiftly analyses the situation and fixes potential tyre issues before they even happen. The team draws its information, such as vehicle alert history, from Goodyear's extensive data systems, and has the expertise to evaluate the degree of the current issue. In case assistance is needed, a nearby service provider will assist the driver to solve the issue as soon as possible. To guarantee swift assistance response times, the tyre manufacturer is monitoring daily the availability of its ServiceLine24H technicians to make sure operational customers can get the support they need across Europe, 24 hours a day, seven days a week. To close the loop, the fleet manager will be informed when the truck is up and running again up to the next delivery.
Uptime is particularly important in difficult times. Transport companies must be able to rely upon their vehicles and their partners to keep moving essential goods from A to B. Despite operational limitations experienced during lockdown, Goodyear says it has continued to service its fleet customers for emergencies with the help of the TruckForce network across Europe.
For customers that have needed to temporarily limit or halt their fleet activity, Goodyear is providing practical tools to conduct fleet checks as well as recommendations to drivers on how to check the tyres of their vehicle before starting operations. Boucharlat comments that laying up large numbers of trucks and trailers for several weeks provides fleets with an opportunity for performing extensive vehicle and material checks, conductive preventative maintenance and installing new equipment. "As an effect, we also saw an increased demand and interest by customers to install Goodyear tyre pressure monitoring systems during this period as fleets see more and more the added value of preventive tyre maintenance."