European FinTyre Distribution buys Reifen Krieg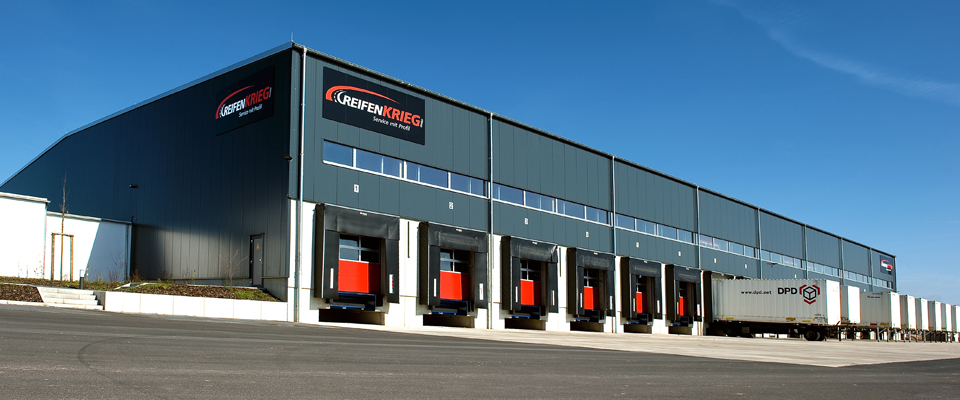 European FinTyre Distribution Limited (EfTD), one of the largest Pan European tyre distributors, has agreed to acquire the privately held Reifen Krieg Group, a leading full-range tyre wholesaler in Germany. As a result, EfTD is set to become the market leader in two key European countries, Germany and Italy, with 1.1 billion euros of total revenue. According to EfTD, Reifen Krieg's current owners, Holger Krieg and Tobias Fink, will continue as the group's managing directors
Since its founding in 2007, Reifen Krieg Group has established itself as a leading tyre wholesaler with a full-range portfolio of products and tyre brands. Headquartered in Neuhof, central Germany, the company generated sales of approximately 330 million euros in 2017. The company is one of the key players in the tyre wholesale market in Germany, with annual volumes of 3.5 million consumer, moto, truck tyres and more than a half a million steel and alloy wheels, with further plans for development in all segments.
EfTD – owned by Bain Capital Private Equity, a leading global private investment firm – aims to become the largest independent tyre distributor in Europe through both organic growth and acquisitions. In 2017, the company acquired Fintyre, the leading distributor of replacement tyres in Italy, and Reiff Tyre Group, an independent multi-channel tyre distributor in Germany.
EfTD reports that Reifen Krieg Group and Reiff Tyre Group will operate independently in the German market as sister companies held by EfTD with expected synergies in procurement and in financial management. The combined business will have more than 1,300 employees, 1.1 billion revenue euros, 16 warehouses and an unprecedented territorial presence across Germany and Italy.
"Since its founding in 2007, the Reifen Krieg Group has been on a continuous growth course. We are convinced that this merger is a great opportunity to continue this trend. We look forward to further developing our vision and expertise in the EfTD Group together with the management and senior management of European FinTyre Distribution. We believe that EfTD and the Reifen Krieg Group can expand the service portfolio and build on its relationships with customers", said Holger Krieg and Tobias Fink, managing directors at Reifen Krieg Group.
"This transaction is part of EfTD's development strategy to consolidate the highly fragmented European tyre distribution sector through acquisitions in strategic markets. Germany is a hugely important market, with more than 48 million tyres sold in 2017. Reifen Krieg is led by a first-rate management team, who we welcome with enthusiasm. The combined group will create not only the largest distributor in Germany, but a leading European player," said Mauro Pessi, European FinTyre Distribution Limited & Fintyre CEO.
"In only a little more than a decade, Mr. Krieg and Mr. Fink have built one of the leading German tyre distributors from scratch. Reifen Krieg Group enjoys an excellent reputation in the market due to its best-in-class operations and customer focus. We have been very impressed by Mr. Krieg, Mr. Fink and their respective teams. We look forward to working together with them to continue on our path to becoming the number one pan-European independent tyre distributor in Europe", said Ivano Sessa, a managing director at Bain Capital Private Equity.
The transaction remains subject to approvals by the applicable regulatory authorities.
The financial, commercial and legal advisers on this deal are PwC, Hengeler Mueller and BCG on the buyer's side and Jones Day and SOLIDA Steuerberatungs GmbH on the seller's side.