Kumho high performance range covers major market segments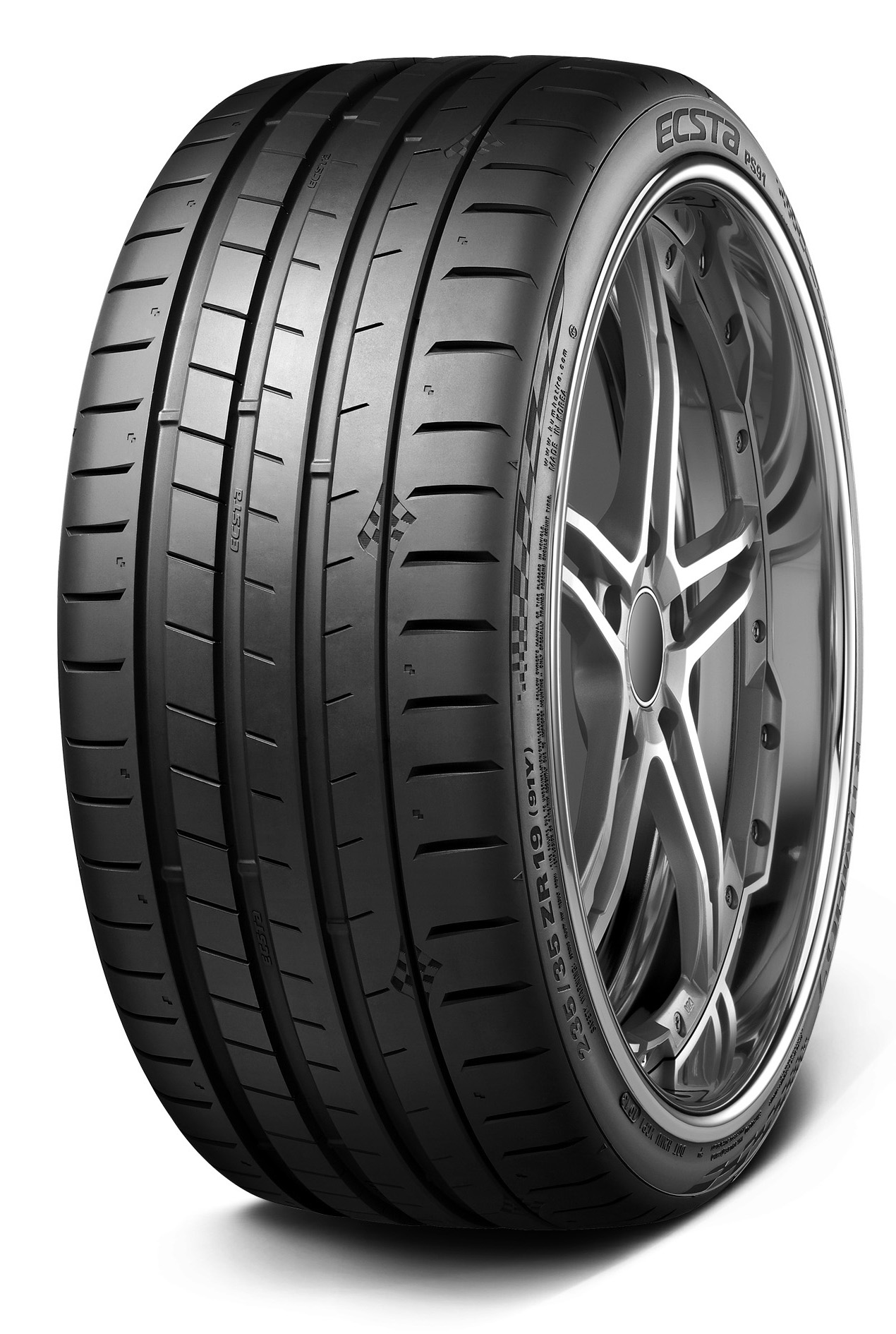 Kumho's latest range of performance tyres has been assembled to tackle all relevant applications from the middle to the higher end of the market.
The Ecsta PS91 is Kumho's UHP road product, and is achieving a good level of sales in the UK according to the company. Aimed at supercars and such ultra-quick passenger saloons as the BMW M series, Mercedes-Benz AMG models and the Audi RS range, the entire range is Y or (Y) rated, and offered in sizes from 18 to 20 inches in diameter. Kumho opted to focus on grip and braking performance in the dry, with a good feel for the road. The tyre's sidewall features a design that suppresses vibration to improve comfort and reduce noise. It also has a 3D dimple design which cools the tyre at high speeds, optimising durability and wear rates.
The relative newcomer to Kumho's trio of high-performance tyres, the asymmetrically-patterned Ecsta PS71 was one of the first major products to be developed at the company's new R&D Centre at Yongin near Seoul, South Korea, and has now effectively replaced the Ecsta KU39. The PS71 has been designed for high-speed stability and strong wet weather performance. Available in 45 Y-rated sizes from 17 to 20 inches in diameter, the size range has been assembled to fit the market's best-selling executive saloons and sports cars. A dozen V, W and Y-rated run-flat sizes have recently been added, six of which are already available for sale in the UK.
The Ecsta HS51 has attained high praise from magazine testers, such as in the 2017 Auto Express summer tyre test, in which it topped the wet cornering discipline and was judged overall to be the "best of the mid-range brands". It has also been awarded a 'recommended' rating by ACE Lenkrad, in which it was also praised for its "strong wet road performance". The Ecsta HS51 features a solid rib-type design for improved wet road braking, four prominent circumferential grooves for optimum water displacement, and wide lateral ones for enhanced wet weather steering. HS51 is available for 15 to 18 inch rims, in widths from 185 to 245mm, and H, V and W speed ratings.