Kumho supplies new Dodge Viper ACR with bespoke Ecsta V720 UHP tyre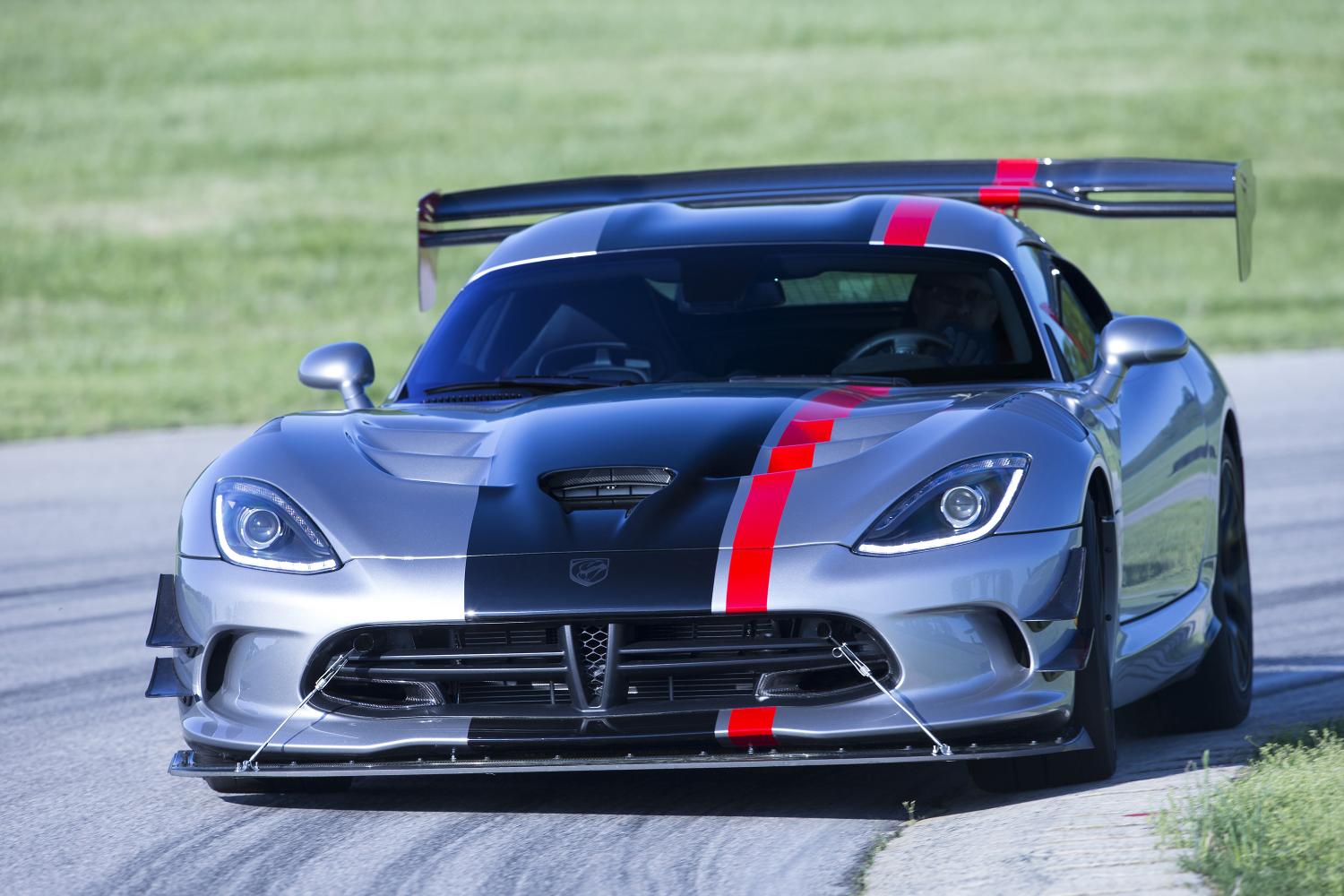 The new Dodge Viper ACR (American Club Racer) street-legal race car is available in USA from September, and will be fitted with specially designed Kumho Ecsta V720 tyres in sizes 295/25ZR19 (front) and 355/30ZR19 (rear). Dodge claims the tyres provide the largest combined contact patch of any production car, having been designed and developed specially for the Viper ACR. The tyres, which feature unique tread patterns and compounds, have achieved lap times up to 1.5 seconds faster than benchmark race tyres used for back-to-back testing. They allow sustained cornering loads of up to 1.5g, Dodge adds.
Dodge's Tim Kuniskis said: "Our aim is to arm our enthusiasts with the ultimate Viper track car that will dominate road courses around the world." To achieve this, the company has endowed the 2016 model year Dodge with significant aerodynamic and suspension upgrades, new carbon ceramic brakes with six-pot calipers, and Kumho's UHP Ecsta V720s, with the ACR logo embossed on the sidewall.
The new Viper ACR has a 645bhp version of Dodge's all-alloy 8.4-litre V10 engine, which, with 600 lb ft torque, is thought to be the most of any naturally-aspirated sports car unit. The new ACR follows an illustrious lineage dating back to 1999, the last version of which captured the production car lap record around the Nürburgring Nordschleife circuit with a time of 7:12.13.