Restructuring announced as Fintyre Group misses January wages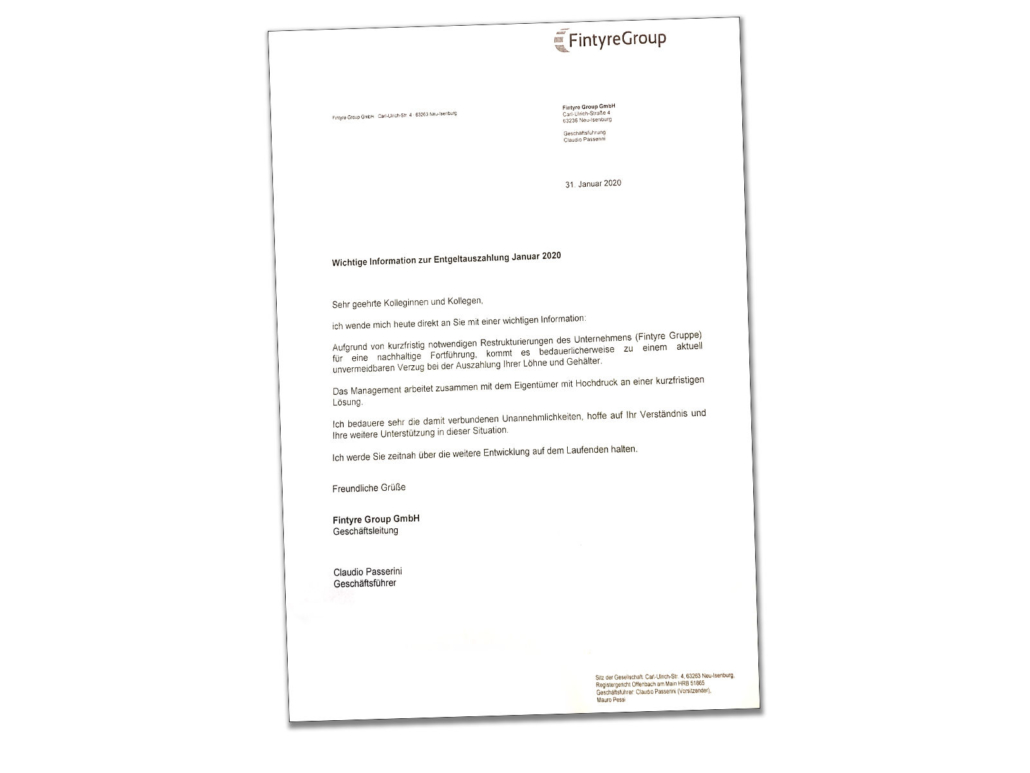 The Fintyre Group has grown considerably since Bain Capital first acquired Italian tyre wholesaler Fintyre early in 2017, but what does the future hold? Tyrepress.com understands that the company has told its employees in Germany that a restructuring of the Fintyre Group is taking place, and that this measure is now being felt in a very tangible way.
Claudio Passerini, chief executive officer of both the Fintyre Group and German operation Fintyre Group GmbH, wrote on 31 January that a restructuring of the business is necessary for the short-term to ensure its sustainable continuation. This restructuring has already affected the Fintyre workforce directly – Passerini explained that due to an "unavoidable delay" the company was unable to pay out wages and salaries for January 2020 as scheduled.
According to Passerini, management is now working intensively with the company's owner to find a solution to this problem. "I very much regret the inconvenience this may cause, and I hope for your understanding and further support in this situation," wrote Passerini in the German-language letter, adding that he would keep the workforce informed about further developments.
As yet the Fintyre Group hasn't clarified the nature of the restructuring it is undertaking, nor how it will affect (if at all) company employees in other countries.