Vipal marks 15-year partnership with South Africa's Tyre & Retread Supplies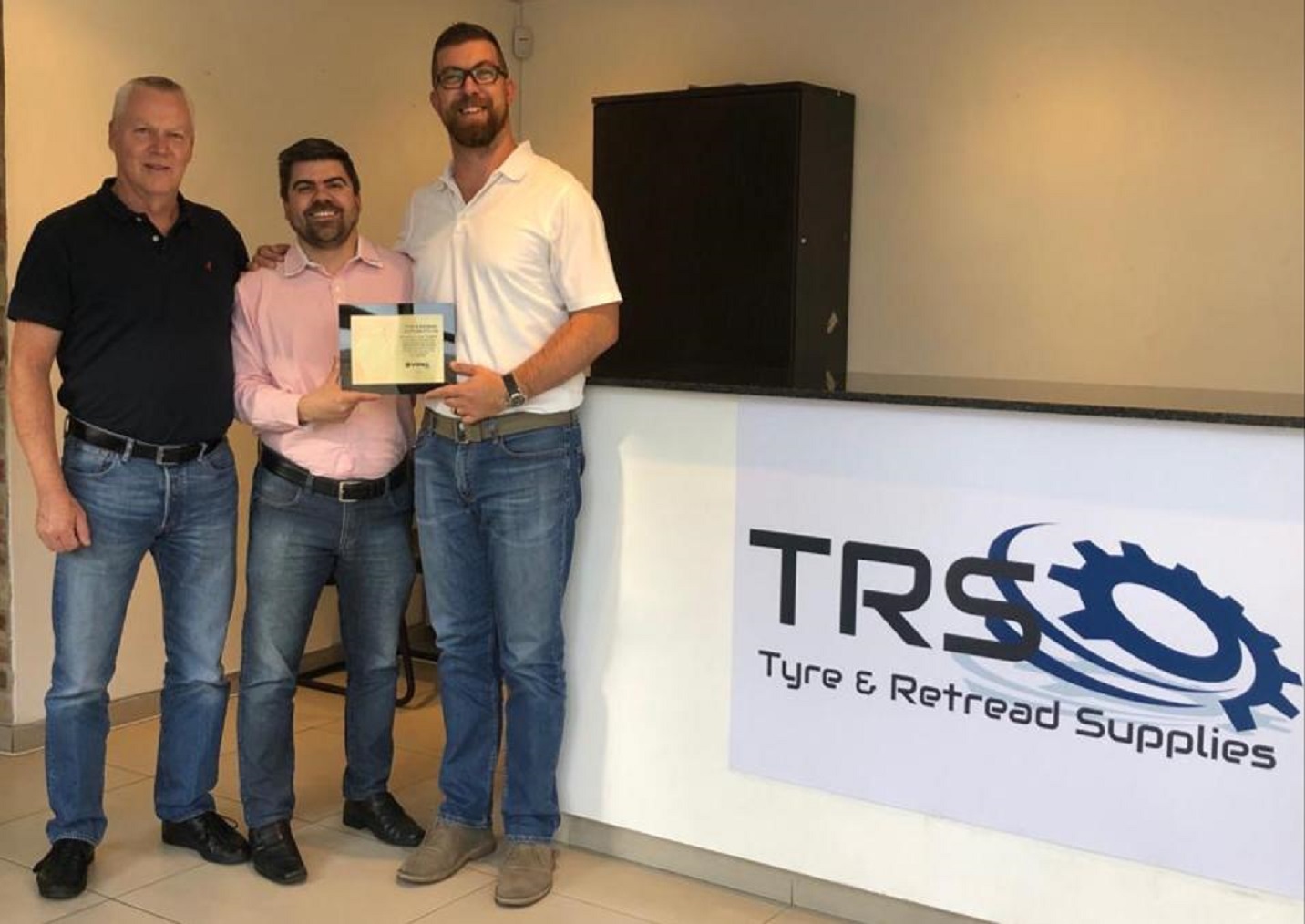 Vipal Rubber has marked its 15-year partnership with exclusive South African distributor of repair products, Tyre & Retread Supplies (TRS), with a commemorative plaque. Dijan Rigo, commercial coordinator of Vipal Overseas delivered the plaque to Morne Goosen, TRS management at the distributer's headquarters in Johannesburg.
Vipal has been operating in Africa for 25 years. The African tyre retread and repair market is characterised by strong competition and vast territory. Vipal says this makes partnerships such as the one it enjoys with TRS even more important.
Goosen said: "The fact that TRS has been a Vipal partner for 15 years is a pure reflection of successful work, with total honesty, transparency and the capacity to grow together. Our values are about learning, growing and benefiting from each other's knowledge and experience. Here's to the next 15 years and many more to come."
TRS distributes tyre retreading and repair products in South Africa and several other countries in the region, such as Lesotho, Swaziland, Namibia and Botswana, and it is the market leader in Sub-Saharan Africa. It currently has a full office and storage facility in Bedfordview, which includes in-house training on Vipal repairs.