Retreaders install new Vipal-developed buffer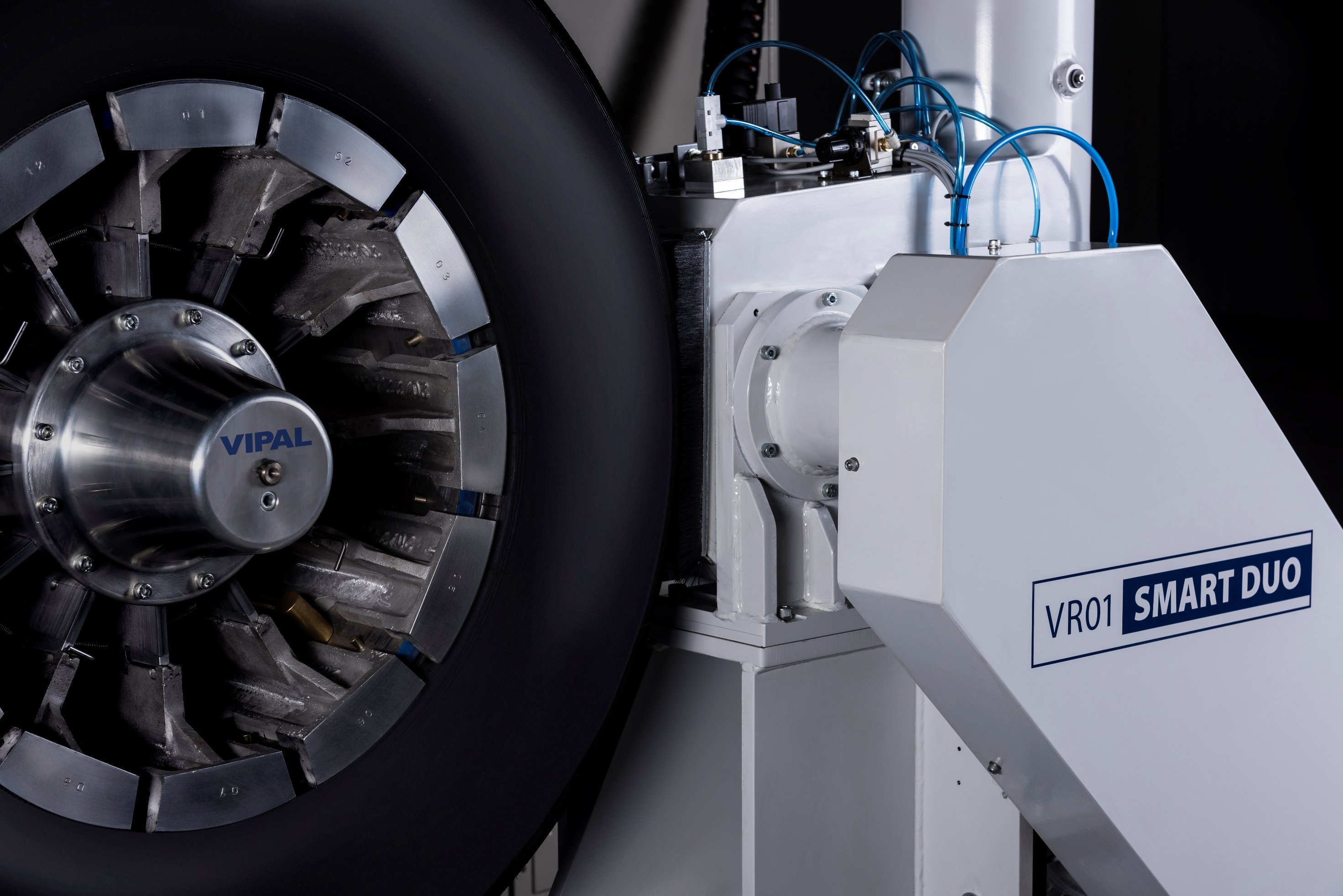 Brazilian retreaders União and Toro have installed a Vipal Rubber-developed casing buffing system. The VR01 Smart DUO, a dual position buffer, was installed at União Tire Retreading in São Paulo retreader in April. Soon after, another partner of the Vipal Authorized Network Deatler had installed a single position variant at its Toro Recauchutagem operation in Rio de Janeiro.
According to Dirceu Formaggio, director of União Tire Retreading, productivity is expected to increase with the acquisition of the VR01 Smart DUO: "We intend to reach 30 tyres per hour, buffing around 200 tyres daily, which we believe will bring a lot of benefits to our production."
According to Alcidio Morgado, director of Toro, the action is part of a strategy to expand production and, consequently, the retreader's target market: "Today we can say that the investment has exceeded expectations. I am very pleased with this new acquisition, and I am sure it will greatly improve our buffing process".
"This is a pioneer project by Vipal, which demonstrates that we are always thinking about increasing the productivity of the retreading partners and improving the tire retreading market" said Henrique Brito, Technology and Quality Manager at Vipal Rubber and coordinator of the innovation group that developed the equipment.
The VR01 Smart DUO, with two buffing positions, processes up to 35 tyres/hour. The VR01 Smart UNO has one buffing position and a production capacity of up to 28 tyres/hour. Initially launched in 2016, it is the first equipment developed for the market Vipal. It is manufactured in Brazil and therefore meeting the local NR12 standards.